Ready for your Board to be inspired, engaged, and "on board" with their roles and responsibilities? Back by popular demand, this year we're offering the opportunity to attend this day-long presentation with governance expert Jim Schwarz! It's packed with practical and applicable information and take-away exercises for board development and engagement in fundraising. Among the topics covered: defining Board roles and responsibilities, optimal Board structure, best practices for recruitment and Board building, and ways to help Boards come to terms with their fund development responsibilities. This workshop is a great way to update your governance skills, re-energize your Board or orient new Board members. It is appropriate for all nonprofit organizations' CEOs/EDs, key staff, and Board members. We recommend attending this workshop with a team of staff and Board members.
The Nonprofit Center thanks The Community Foundation For Northeast Florida for their grant support subsidizing this event.
Program fees cover a light breakfast, lunch, facilitator fees, program materials, and parking. Don't miss out on this valuable and cost effective opportunity!
Program Pricing:
Nonprofit Center Members – $125/person
Members – Register a team of 3 or more and save 20% with coupon code: BOARD20 
Non-Member Rate – $200/person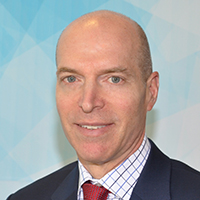 Join James P. Schwarz, President of Compass Development & Governance Group and Senior Governance Consultant for BoardSource.
About our Presenter: Jim Schwarz works with public charities, professional associations and foundations to build high performing boards through governance, group effectiveness, meeting dynamics, board development, team building, and strategic thinking. He has worked with a variety of organizations including Ford Foundation, International Code Council (developer of municipal building codes), Microsoft Philanthropies, Omidyar Network, Prudential, SCAN Health Plan, Golden Valley Electric Cooperative and Wikimedia Foundation.  Jim was also a regular speaker at the BoardSource Leadership Forums, the largest gatherings of nonprofit governance practitioners.
Jim has been an active board volunteer at several nonprofits including the Stamford Chapter of the American Red Cross, SoundWaters Environmental Education Center and St. Johns Riverkeeper.  He served on the Red Cross board from 2000 through 2006 including terms as Chairman and Vice Chairman.  Jim was also Vice Chair and Governance Chair at SoundWaters. He is a past Chairman and Board Member of the St. Johns Riverkeeper in Jacksonville, Florida. Jim is currently serving as a Public Member of the Board of the Florida Bar Foundation.
A perspective that Jim brings to his board consulting is looking at a board's effectiveness through the lens of the interpersonal dynamics– trust, collaboration, communication, among board members and between Board and Staff.
In addition to Jim's governance work with BoardSource and the Nonprofit Governance Consultants group, he is President of Compass Development & Governance Group, Inc., a consulting and training company that also serves for-profit businesses, mostly Fortune 500 companies.
Jim received his BA in Business Administration from the College of William and Mary in Williamsburg, Virginia. Additionally, he has completed education certifications within his field, including Yale University's Corporate Environmental Leadership Seminar, Myers Briggs Type Indicator training (MBTI), Harrison Owens's Open Space Meeting Technology, and Scott Peck's Community Building Workshops.