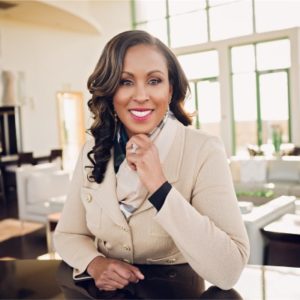 Chair
Lisa V. Johnson, Chief Technology Officer, IBM Financial Sector
LISA V. JOHNSON
Chief Technology Officer, IBM Financial Sector
A seasoned global sales executive with 30 years of subject matter expertise and significant board expertise, Lisa is someone who strives to excel at executing multi-year large-scale transformation efforts across diverse industries and markets. A strategic visionary at heart,  her focus is on simplicity, standardization, and automation, while driving out meritocracy and bureaucracy.
Lisa is currently Chief Technology Officer for IBM's Financial Services market and has responsibility for driving the organization's IT strategy and building a high-performing team to ensure increased efficiency and operational success across the global market through industry solutions and digital transformation.
A trusted advisor to IBM's C-Suite clients for over three decades, she's seen as an innovator, a considered consultant, and laser-focused on business results.
She is passionate about diversity and inclusion and strives to support other women executives in technology, mentoring young professionals and guiding colleagues at various points in their career journeys.
She is a graduate of the Northeast Florida Leadership Program, Leadership Jacksonville, and served on the Mayor's Advisory Board, the Board of Trustee for the Jacksonville Regional Chamber of Commerce, the Junior Achievement Board of Directors, and the Board of Directors for Jacksonville Community Council Inc., and was honored as a Women of Influence by the Jacksonville Business Journal. 
Currently, she is also the Vice-Chair of The Cultural Council of Greater Jacksonville.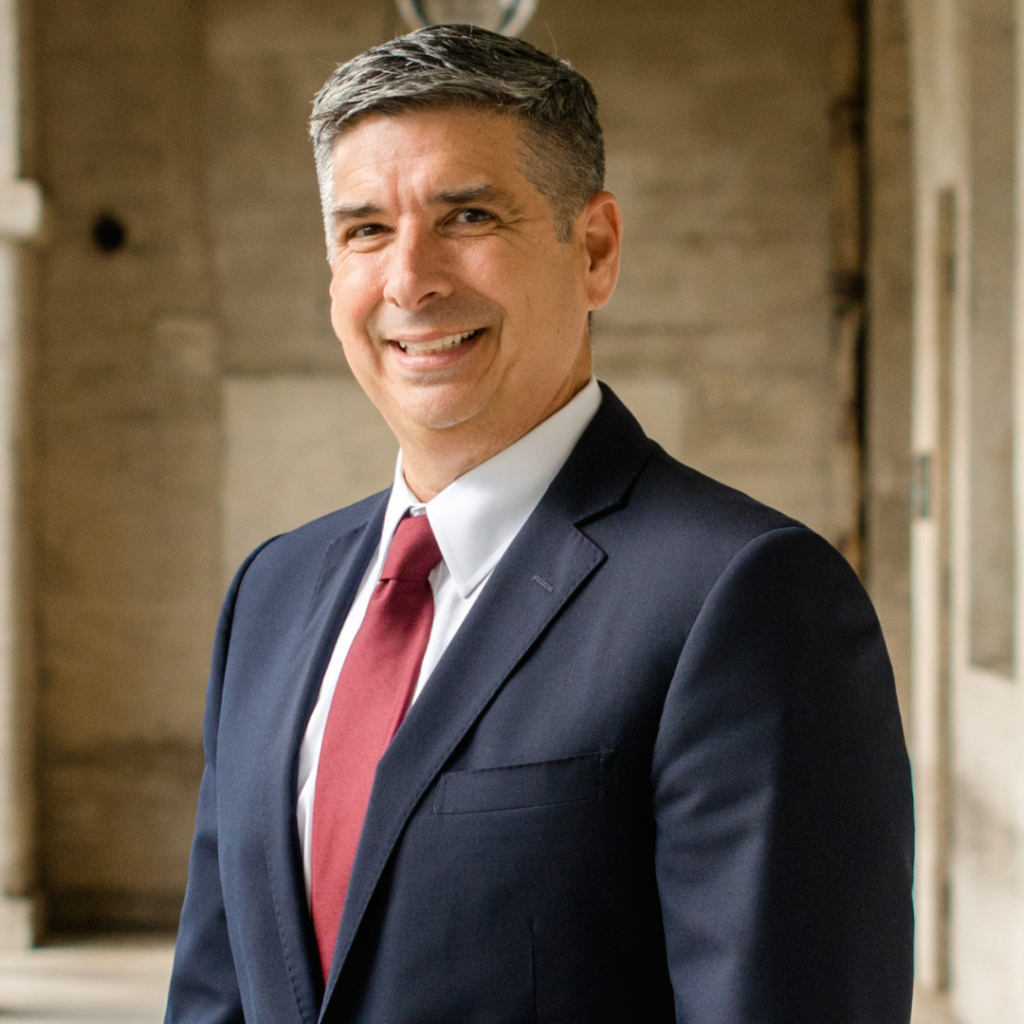 Vice Chair
Sam Inman, Chief Financial Officer, Community First Credit Union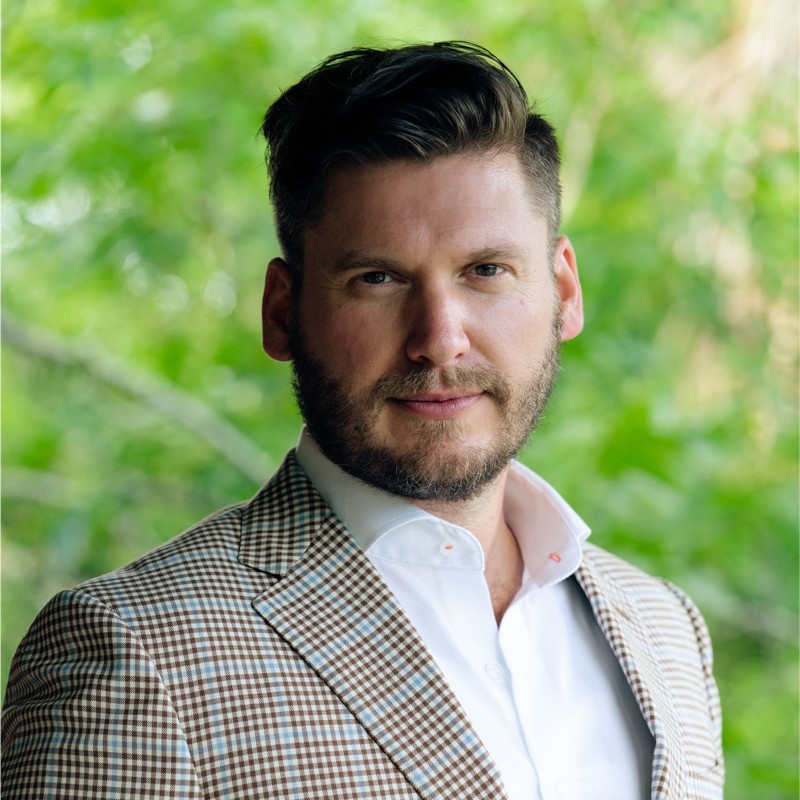 Treasurer
Tyler Morris, Executive Director, Center for Independent Living
TYLER MORRIS
Executive Director, Center for Independent Living
Morris completed his undergraduate and graduate work at the University of North Florida. He holds a Bachelor's degree in Special Education - Deaf Studies and a Master's degree in Business Administration. He began working with people with disabilities in 1996, at the Caribbean Christian Center for the Deaf. Morris' passion is rooted in studying, understanding and building nonprofits to better serve the community.
In 2018, Morris was appointed by Governor Scott to the Florida Independent Living Council, where he serves as the State's Network of Centers Representative. Morris is a current board member of the Florida Association of Centers for Independent Living and member of the University of North Florida's Exceptional Student Education Committee. Morris served the City of Jacksonville as Chairperson of the Mayor's Disability Council, under both Peyton and Brown administrations. He has been recognized as Jacksonville's 30 under 30, received the Jacksonville Jaguars' EverBank Builds Community Champion Award and the University of North Florida's Young Alumni Champion Award. Morris lives in the historic Riverside.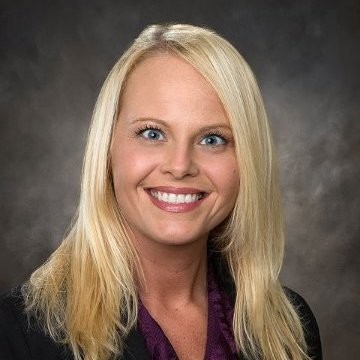 Secretary
Heather R. Fincher, Business Development Officer, Wells Fargo
HEATHER R. FINCHER
Business Development Officer for Wells Fargo
Heather Fincher currently resides in Jacksonville, Florida. She previously served as Community Affairs Officer for Wells Fargo, where she was responsible for managing the strategic and tactical delivery of the Wells Fargo Foundation donations and volunteer efforts at the North Florida level.  She was also responsible for maintaining the reputation of Wells Fargo and building numerous relationships with key partners and stakeholders in the community.
Heather also served as Development Manager for the American Lung Association in Jacksonville where she was responsible for the major events and donors of the organization.  During her time at the American Lung Association, event sponsorships and participation grew by upwards of 40% and donations for the signature event, Fight for Air Climb Jacksonville, hit an all-time high.
Heather formally served as Vice Chair on HandsOn Jacksonville's Board and was also a member of their Development and Governance Committee.
Heather has been a Jacksonville native since 1992 and received her Bachelor of Science in Communication at the University of North Florida.  Her passions include the arts, especially vocal performance, and education with a focus on Duval County public schools.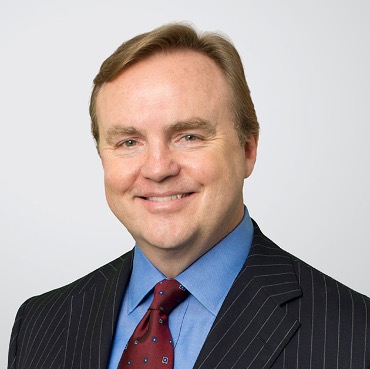 Immediate Past Chair
Timothy J. Conner, Partner, Holland And Knight
TIMOTHY J. CONNER
Partner, Holland and Knight
Timothy J. "Tim" Conner, Partner Holland & Knight, is a trial lawyer who practices in the area of general civil litigation, with a focus on local government contracting and bid protest, admiralty and maritime law, media and communications, health care, ERISA, commercial litigation, insurance, product liability, and personal injury, including claims of toxic and occupational exposure. He has tried multiple matters in numerous types of proceedings from federal courts to state circuit and county courts, as well as a variety of administrative proceedings, and has handled matters throughout the United States.
Prior to joining Holland & Knight, Tim was a partner with Gabel & Hair. He served as a Law Clerk to The Honorable Judge John H. Moore II, U.S. District Court, Middle District of Florida, Jacksonville Division from 1988-1990. Tim has an extensive, and impressive, list of published articles, speaking engagements and professional memberships which he is happy to talk about when asked.
Tim earned his B.A. with distinction from the University of Kentucky and his law degree from the University of Kentucky College of Law. He is a member of the Florida Bar and is admitted to the U.S. Supreme Court, U.S. Court of Appeals for the Eleventh Circuit, and the U.S. District Courts for the Northern, Middle, and Southern Districts of Florida. In addition to his professional affiliations, Tim is a member of the Downtown Jacksonville Rotary Club, a Board member of the Downtown Jacksonville YMCA, and the Jacksonville Chapter of the Phi Beta Kappa Alumni Association of which he is a former President and from 1995-1996 presided as Chair of the Scholarship Committee.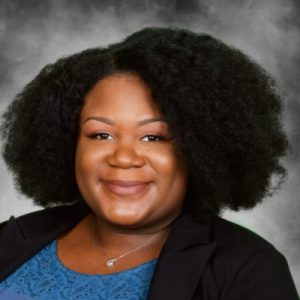 Dr. Kimberly Allen, Chief Executive Officer, 904ward
Dr. Kimberly Allen
Chief Executive Officer, 904WARD
Dr. Kimberly Allen is a Jacksonville native along with her husband and three children. She attended Sallye B. Mathis Elementary, James Weldon Johnson College Preparatory Middle and Stanton College Preparatory School where she graduated with an International Baccalaureate (IB) Diploma. She attended Florida State University and earned her undergraduate and graduate degrees: two bachelor's degrees in Psychology and Family and Child Sciences; a master's degree in Family and Child Sciences; and a Ph.D. in Human Sciences—Family Relations, which she started at the University of Georgia. During that time, she was the professor of several courses focused on stress and resilience, families in crisis, adolescent and human development and assisted with many other courses. Dr. Allen also worked at the University of Georgia's Center for Family Research where she examined the relationship patterns of rural, African American men.
Upon returning to Jacksonville, she served as a Research Assistant and Director of Data and Research for the Jacksonville Public Education Fund (JPEF) where she assisted and lead data collection efforts alongside the Duval County School district, the City of Jacksonville and private foundations. It was through these roles that Dr. Allen bolstered her service to the community and identified a need to understand data and the stories they tell. She then created a consulting firm called People Driven Data Consulting, LLC. Her mission is to make people fall in love with data and use it to make key decisions with, for, and about the people served.
Furthermore, she bolstered her outreach in the community. Dr. Allen actively serves the community through numerous volunteer efforts such as the Urban Education Symposium, PACE Center for Girls, The Community Advisory Council at Community First Credit Union, the School Advisory Council at West Riverside Elementary School, her local church, The First Baptist Church of Oakland and, most recently, 904WARD (nine-oh-forward). 
Dr. Allen became the CEO of 904WARD after serving as the board chair of the all-volunteer organization for two and a half years and a member two years before that. During that time, the organization has engaged over one thousand Jacksonville community members, created and sold over 1,200 decks of the Race Cards as a tool to invite meaningful dialogue, partnered with the Equal Justice Initiative to create the Jacksonville Community Remembrance Project to memorialize victims of terror lynching, created a traveling mixed-medium art exhibit, raised more than $1M philanthropic dollars and fostered countless partnerships all in the name of ending racism in our city so that everyone thrives. Her hope is to work the organization out of business so that her children, grandchildren and future generations can actually see the beauty in our city rather than just its potential.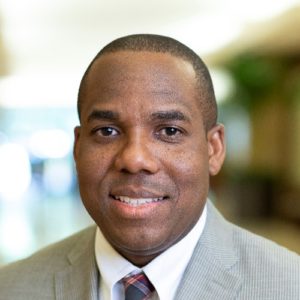 Ajani N. Dunn, MHA, FACHE, Chief Administrative Officer, Mayo Clinic in Florida
AJANI DUNN
Chief Administrative Officer - Mayo Clinic
Ajani (AJ) Dunn is the Chief Administrative Officer at the Mayo Clinic in Florida and Assistant Professor of Healthcare Systems Engineering in the Mayo Clinic College of Medicine. AJ provides administrative support for the Department of Medicine, Medical Specialty departments and access operations. He also serves as the enterprise Director for the Mayo Clinic Administrative Fellowship Program.
AJ joined Mayo Clinic as an Administrative Fellow in 2002 upon completion of a Masters Degree in Healthcare Administration and a Bachelors Degree in Physical Therapy at the University of Florida. He and his wife, Verline, enjoy traveling, UF (Gator) sports, community service and raising their two children.
Passionate about education, mentoring and leadership development, AJ is active nationally in healthcare administration and served as founding member of the National Council on Administrative Fellowships through the National Center for Healthcare Leadership.
Locally, AJ's community service has included:
Big Brother, Big Brothers and Big Sisters of Northeast Florida
President, ACHE North Florida Chapter
Member, Southeastern U.S. Board of Directors, American Lung Association
Chair, Jacksonville Housing and Community Development Commission
Member, Better Jacksonville Plan Financial Administration Committee
Vice-Chair for the Jacksonville Community Council Inc.
Campaign Chair, United Way
Resource Allocation Committee Member, United Way of Northeast Florida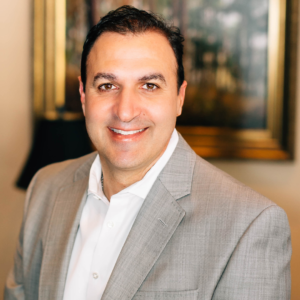 Deno Hicks, Partner, River North Strategies
DENO HICKS
Partner, River North Strategies
A Jacksonville native, Deno Hicks has spent his professional career in the private sector working in the engineering and consulting industry, and since 2009 as the Managing Partner of Southern Strategy Group's Jacksonville office.
Deno has since gained experience in successfully representing a variety of industries and complex issues including land use/development, transportation, telecommunications, education, health care, outdoor advertising, water utilities, and the environment.
Throughout his professional career, Deno has directed his attention to public policy and offered himself as a public servant. Deno served the Bush Administration as a Florida Liaison to the Department of Political Affairs of the White House. In 2004, Deno was elected as the Republican State Committeeman in Duval County, and Chairman of Congressional District 4, where he served a four year term. During his tenure, Deno served in many leadership roles from fundraising to managing "Get Out the Vote" Campaigns in support of candidates. In 2005, Deno was appointed initially by Governor Jeb Bush to the Florida Greenways and Trails Council where he is still active. Deno has also received appointments by the Governor where he had served as a Nominee to the Electoral College, as a Delegate to the 2008 Republican National Convention, member of the 4th Circuit Court Judicial Nominating Commission, and one of the Governor's 10 Appointees to the Executive Board of the Republican Party of Florida. Locally, Deno served on the Planning Commission for the City of Jacksonville, the completed Zoning Code Re-Write Committee for the City of Jacksonville, and former member of the City's Charter Revision Commission.
Deno's commitment to his community is represented through the many professional and civic boards and committees in which he has served, including the Board for National Association of Office and Industrial Properties, Society for Marketing Professional Services, Family Support Services of Northeast Florida, K9's For Warriors, Dreams Come True, Hendricks Day School, and as a Trustee for Florida House, our State's Embassy in Washington, D.C.
Deno received his Bachelor of Arts degree from the University of Florida, and where he has served as Chairman of his College's Advisory Council.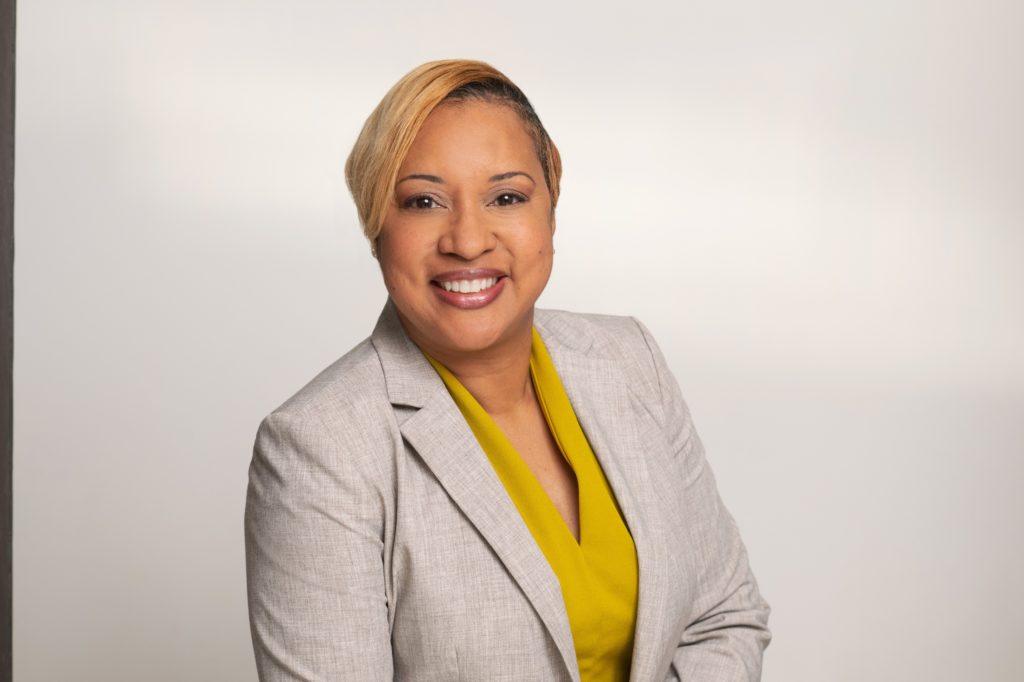 Tammi McGriff, Sr. Customer Solutions Manager, CSX Transportation
TAMMI MCGRIFF
Sr. Manager, Customer Solutions, CSX Transportation
Tammi McGriff is a Sr. Customer Solutions Manager with CSX Corporation, one of the nation's leading transportation suppliers for rail and intermodal business based in Jacksonville, Florida. Mrs. McGriff began her career with CSX in 2011 as a Premier Customer Service Specialist and has been promoted into different roles with increasing responsibilities including her current one. Prior to joining the CSX team, she worked for Convergys Corporation from 1998-2009 in roles including Project Management and Data Network Technology Services.
As a Jacksonville, Florida native, Mrs. McGriff is a dedicated volunteer within the Jacksonville community. Volunteering with 904WARD since 2019 as a Race Cards Conversation facilitator, and on the Race Cards Conversations committee. In addition to volunteering with United Way partners, she served on the United Way's Women United Executive Committee as Chair from 2018-2020. She often participates in CSX Pride in Service events to support local military families in Jacksonville; and with Pace Center for Girls Jacksonville.
Mrs. McGriff currently serves on the board of directors for 904WARD. She earned her Bachelor of Science and Master of Business Administration from the University of Phoenix. She has also completed a professional certificate in Equitable Community Change from Cornell University. She is on schedule to complete a Master of Science in Cybersecurity from Excelsior College December 2022.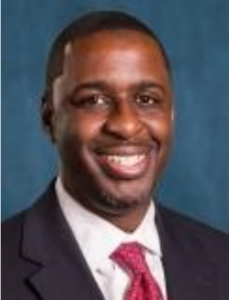 Paul Stallings, Vice President, IT Infrastructure Services, Florida Blue
PAUL STALLINGS
Vice President, IT Infrastructure Services, Florida Blue
Paul Stallings serves as Florida Blue's Vice President of IT Infrastructure Services. In this role, Stallings provides capabilities that increase company-wide agility to quickly respond to business changes and customer needs. He is accountable for the enterprise's collection of hardware, software, network resources and services required for the existence, operation and management of the organizations IT environment. His responsibilities include maintaining policies, standards, and processes in addition to the delivery of solutions and services to employees, partners and customers.
Since joining the company in 2001, Stallings has focused on providing technology capabilities that increase its agility to quickly respond to business changes and customer needs across the enterprise. Prior to his current role, Stallings served as Director of IT Operations where he played a strategic role in ensuring the organization was fully prepared to handle high call volumes with a potential enrollment of one million new members for the health plan.
Stallings has more than 25 years of experience in information technology and has been published for the effectiveness of his teams' work in several industry leading magazines including Network World, Computer World, Info World and the Jacksonville Business Journal.
Stallings has served on the board of Leadership Jacksonville and served as Chairman of the Board for Beaver Street Enterprises. Stallings came up through the financial industry and holds a Series 7 stockbrokers license from the New York Institute of Finance.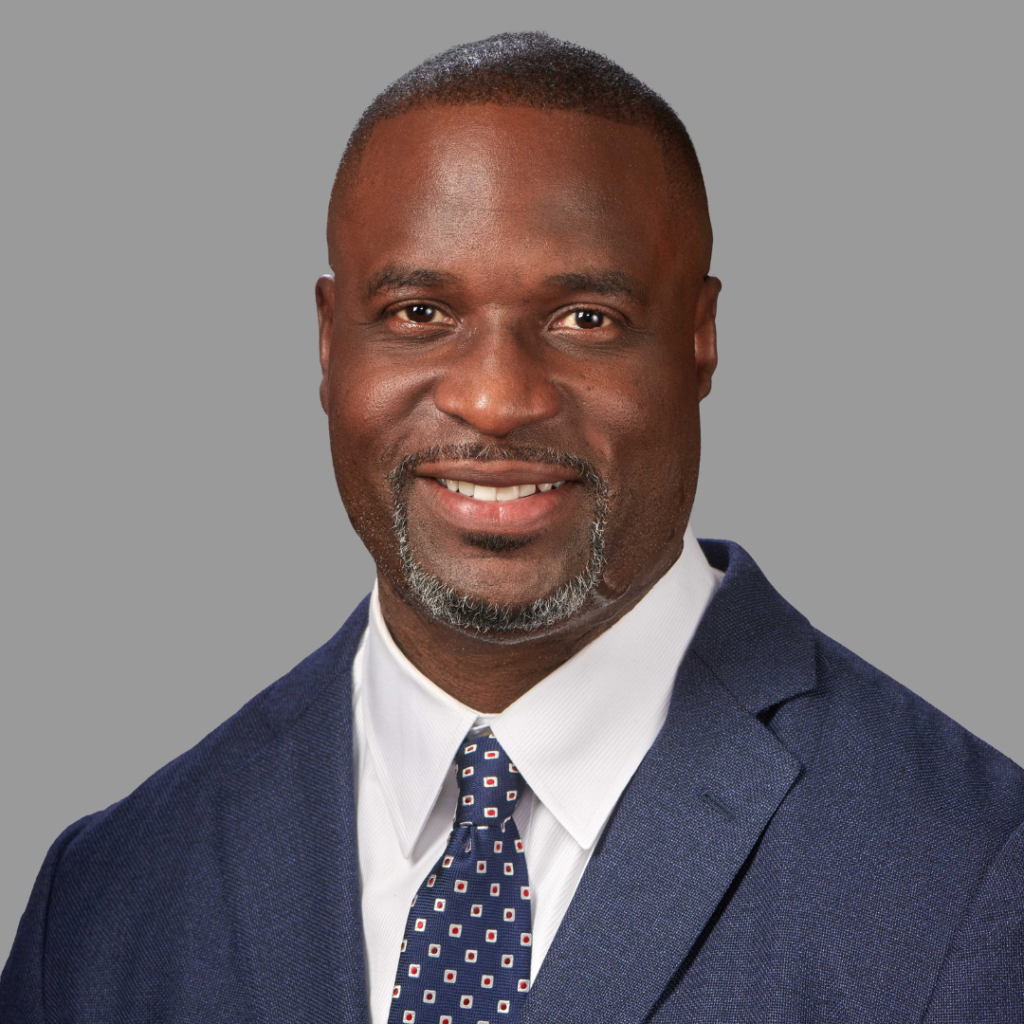 Robert Jackson, Director of Engineering Transportation, The Haskell Company
ROBERT JACKSON
Director of Engineering, The Haskell Company 
Robert Jackson leads the Transportation and Civil Infrastructure Division, dedicated to providing quality engineering and consultant services for the Florida Market. He joined Haskell in March of 2019 with over 20 years of experience in transportation-related design. His accomplishments include the successful delivery of large award-winning projects in Northeast Florida. 
Robert holds a Bachelor of Science degree in Civil Engineering from the University of Florida. He is also a licensed professional engineer in Florida and Georgia.
Robert has served in numerous leadership positions in engineering organizations, such as president of the Florida Section of American Society of Civil Engineers and the Jacksonville Chapter of the Florida Engineering Society. He volunteers with numerous collegiate engineering programs, including the University of Florida and the University of North Florida and with youth programs such as Mentoring Families and Kids, Inc.
He is an active board member of ACE Mentoring Program. He was the president of both the Florida Section American Society of Civil Engineers(2018-2019) and Northeast Florida Engineering Society (2016-2017) and the Chair for Northeast Florida Engineer's Week in 2011-2012.