RENA COUGHLIN
CHIEF EXECUTIVE OFFICER
E: rcoughlin@NonprofitCtr.org
P: 904-425-8822
Since taking the helm as Chief Executive Officer in 2006, Rena Coughlin has focused on strengthening the nonprofit sector. She has made significant progress as the leading nonprofit sector advocate helping governments, philanthropic organizations, and citizens understand the importance and positive impact of local nonprofits-both in quality of life and financially within the region.
A proponent of innovation, Rena has championed the Nonprofit Center online fundraising WeGive.org and its community platform, TheNonprofitLink.org. With the Board of Directors, she leads strategy, resources allocation, and staff development to sustain and carry out the mission of the Nonprofit Center.
Previously Rena led Girls, Inc. of Jacksonville as CEO, providing programs for over 1,800 youth across multiple outreach sites. As Special Projects Manager for Leadership Florida, she managed programs and special projects such as gubernatorial debates for the statewide community building organization. Earlier in her career she spent eight years in Washington D.C. as a legislative aide to Senator Bob Graham working on legislation across a broad spectrum of issues important to Florida constituents. Joining the Peace Corps immediately after graduating from the University of Florida, Rena headed to Liberia, West Africa. Working as a volunteer she helped introduce fish farming as a source of protein and family revenue, raised funds to construct a rural medical clinic, and developed a long-term strategy on behalf of the World Bank for Liberian fresh water aquaculture.
Contact Rena if you need: information and resources for advocacy or lobbying local, statewide and national officials on issues concerning the nonprofit sector; information about the Florida Nonprofit Alliance; recommendations for building alliances with people and organizations to advance your organization; and information on state of the nonprofit sector. Rena facilitates the CEO Confidential member convening group.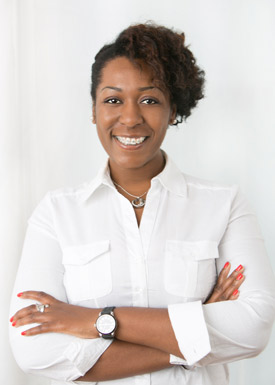 SENIOR DIRECTOR, MEMBERSHIP AND COMMUNITY OUTREACH
KIMBERLY GOVAN
SENIOR DIRECTOR, MEMBERSHIP AND COMMUNITY OUTREACH
E: kgovan@NonprofitCtr.org
P: 904-425-8757
Kimberly is the Senior Director, Membership and Community Outreach for the Nonprofit Center of Northeast Florida. After relocating to Jacksonville in 2004, she worked for Episcopal Children's Services, a nonprofit agency, where she oversaw preschool education standards encouraging a conducive learning environment for its students. Soon after, she decided to take her career a step further and became an administrator at Tutor Time Learning Center, managing a staff of 40 teachers and 200 students.
Kimberly is originally from Orangeburg, South Carolina. She obtained a bachelor's of science degree in Family Consumer Sciences Business/Child Development from South Carolina State University. While there, Kimberly volunteered at several organizations including health ministries, summer reading programs, voter registration and community theaters.
Contact Kimberly if you need: information about Nonprofit Center membership, its benefits, and programming, as well as the Community Coaches program and The Nonprofit Link.  Kimberly facilitates the Development Convening group.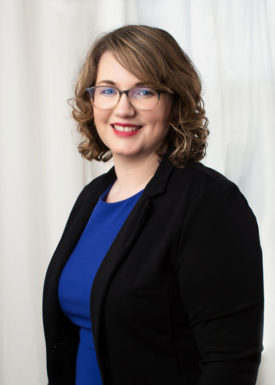 SENIOR DIRECTOR, STRATEGIC INITIATIVES AND EVALUATION
DEIRDRE CONNER
SENIOR DIRECTOR, STRATEGIC INITIATIVES AND EVALUATION
E: dconner@NonprofitCtr.org
P: 904-425-8758
Deirdre Conner joined the Nonprofit Center of Northeast Florida in 2017 as Senior Director of Strategic Initiatives and Evaluation, leading program, research, and consulting planning and supervises the successful execution and evaluation of these and other member resources. She previously served as Advocacy & Communications Director for the Jacksonville Public Education Fund, overseeing the organization's advocacy, communications and teacher leadership initiatives.
Prior to her career in nonprofits, she spent nearly decade as a print journalist. As a staff writer for The Florida Times-Union, she covered a broad range of issues, including nonprofits, urban and suburban affairs, education, demographics and race relations. Before moving to Jacksonville in 2007, Deirdre was a reporter for the Naples Daily News, writing about education and child welfare. Deirdre is a native of Miami, Florida, and earned a Bachelor's degree in Sociology and Anthropology from  Swarthmore College in Pennsylvania. She lives in Jacksonville with her husband, Larry Hannan, and their son, Rowan.
Contact Deirdre for questions about programs and special initiatives, research, and consulting.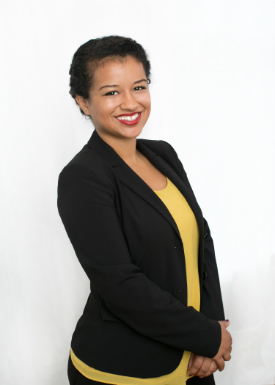 ISSIS ALVAREZ
PROGRAM DIRECTOR
E: ialvarez@NonprofitCtr.org
P: 904-425-8250
Issis is one of the Nonprofit Center's Program Directors. She is responsible for a portfolio of initiatives to strengthen the capacity of the Nonprofit Center's members through programs, trainings, and workshops.
Issis earned a B.A. in Interdisciplinary Social Sciences at The Florida State University (FSU), She is an experienced researcher and data analyst, fluent in Spanish and has an impressive volunteer background that has allowed her to support the performing arts as a film and set assistant at FSU, co-director of make-up and costuming for Capital City Shakespeare, and the co-creative director for the Dream Defenders FSU Chapter. She's trained in conflict resolution. 
Her hometown is Tampa via Venezuela. 
Contact Issis with questions about programs, St. Johns County and Beaches Outreach.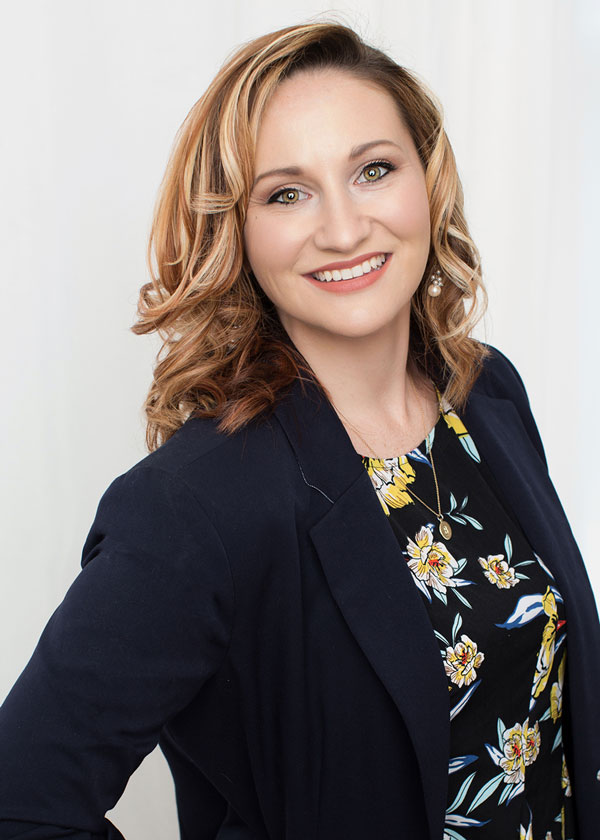 CALLAN BROWN
PROGRAM DIRECTOR

E: cbrown@NonprofitCtr.org
P: 904-425-1185
Callan is one of the Program Directors at the Nonprofit Center. She helps to strengthen the capacity of the Nonprofit Center's members through a portfolio of initiatives that includes the Nonprofit Center's professional development and board series, the annual Nonprofit Works Conference, and Clay County outreach. She earned her Masters Degree in Public Administration at the University of North Florida with a focus in Nonprofit Management. Having worked for both small and large nonprofit organizations, Callan has experience in development, grant writing and management, and before joining the Nonprofit Center, was the Program Director for Take Stock in Children Clay County at the YMCA of Florida's First Coast.
Callan first got involved with nonprofits while serving with AmeriCorps during her time at the Florida State University, where she earned her BA in Art History and Museum Studies. Her passion for the arts continues here in Jacksonville; Callan previously taught an arts enrichment program to youth in St. Johns County, and currently teaches dance to adults at Dance Trance Fitness.
Callan was born in New Jersey but calls Jacksonville her home; she loves exploring her Springfield neighborhood with her husband, Josh and two pups, Cassie and Sammie.
Contact Callan with questions regarding programs such as our Professional Development Series, Ahead of the Curve Board Series, How to Start a Nonprofit, and Clay County Outreach, as well as general questions about the Nonprofit Center.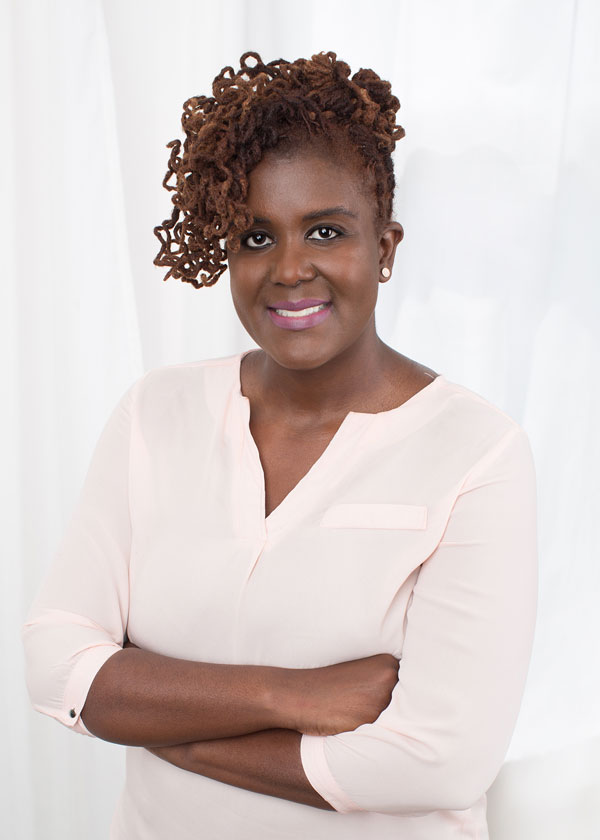 DARIEN REYNOLDS
OPERATIONS MANAGER
E: dreynolds@NonprofitCtr.org
P: 904-425-1935
Darien Reynolds is the Operations Manager for the Nonprofit Center of Northeast Florida. She manages the daily human resource and financial needs of the Nonprofit Center, which includes diversity and inclusion initiatives. In addition, she supports the Senior Director of Membership and Community Outreach regarding member renewals.
Prior to working with the Nonprofit Center, she was employed by the Fulton County Superior Court in Atlanta, Georgia. There she managed grant applications, budgets and reporting to state and federal granting agencies. She also assisted in the development and maintenance of the department budget of over $28 million dollars and managed the travel for the department which included over 300 staff.
Darien obtained a bachelor's degree in Criminology from The Florida State University. After graduating, Darien briefly lived in Jacksonville, working with the Jacksonville Housing Authority and the City of Jacksonville's Victim Services Division. After enjoying the big city life in Atlanta for 9 years, Darien and her husband Michael decided to come back to Jacksonville.
Darien enjoyed working with nonprofits in Atlanta like Hands on Atlanta, Josea Feed the Hungry and her home church Providence Missionary Baptist Church and looks forward to continuing her work within the Jacksonville community.
Contact Darien with questions regarding Human Resources, Give & Go, the JTA Ride Program, and general questions about the Nonprofit Center.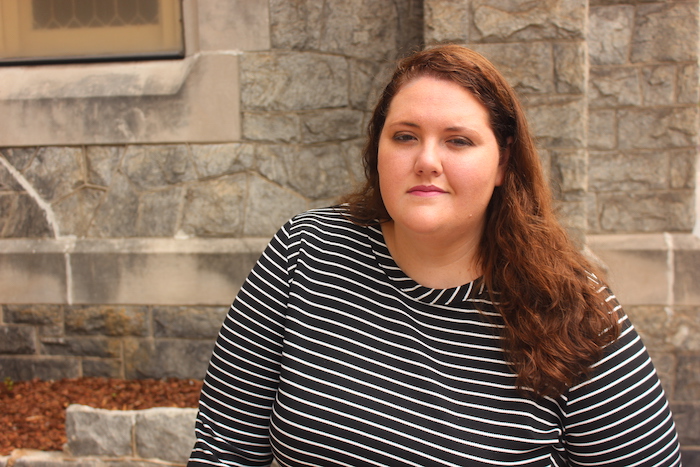 ANNA MCDANIEL-WYATT
COMMUNICATIONS DIRECTOR

E: AMcDaniel-Wyatt@NonprofitCtr.org
P: 904-425-1183
Anna McDaniel-Wyatt is the Communications Director for the Nonprofit Center. She previously joined the Nonprofit Center as the 2018 Fellow for Nonprofit Inclusiveness and completed our LGBTQI+ Resource Guide. She most recently worked for Teach For America on the national Teacher Leadership Development team, and is a former high school English Language Arts teacher. She earned her Master of Public Policy at Jacksonville University, where her original research identified trends in teacher retention across Duval County Public Schools. Anna is most passionate about public health and public education causes. Her goal is to empower and work alongside community members to deconstruct systemic biases within education and health organizations in order to create brave, inclusive communities for LGBTQI+ individuals of all ages.
Anna's nonprofit experience began with a several-year volunteer commitment to The Bob Rauschenberg Center for Living, a sliding-scale HIV clinic and case management agency in her hometown. After graduating from the University of South Florida, Anna completed a year of service with AmeriCorps VISTA at CAWS North Dakota, a statewide Domestic Violence and Sexual Assault Coalition.
Anna has received several honors for both her academic and professional commitment. Most recently, she was inducted into Phi Kappa Phi, and was a 2019 finalist for Jacksonville University Graduate Student Woman of the Year. Anna enjoys spending her free time exploring all that Jacksonville has to offer with her spouse, Wyatt, and their two dogs, Maggie and Junebug. As Southwest Florida transplants, Wyatt and Anna particularly enjoy watching the seasons change outside their Southside home.
PART TIME PROGRAM ASSISTANT
MORGAN OWENS
PART TIME PROGRAM ASSISTANT
Morgan Owens is the Part Time Program Assistant for the Nonprofit Center. She previously worked for Teach For America - Jacksonville.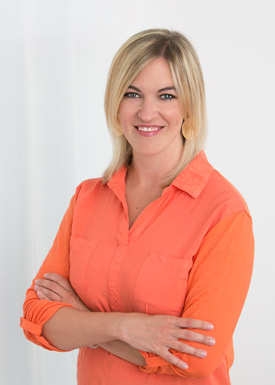 LEAH DONELAN
SENIOR CONSULTANT

E: ldonelan@NonprofitCtr.org
P: 904-504-0309
Leah Donelan Senior Consultant for the Nonprofit Center of Northeast Florida. Leah's nonprofit work began while attending the University of Florida where she chaired the UF Dance Marathon, an event that included 700 volunteers who raised over $175,000 for Children's Miracle Network. After graduating, she worked for the American Cancer Society, providing cancer education to the community and coordinating ACS' largest local fundraiser, the Cowford Ball. As an independent consultant, she worked with a variety of nonprofits including the Alliance for World Class Education, a group of business leaders whose focus is improving public education; Better Baymeadows, a transportation management organization; and Big Brothers Big Sisters of Northeast Florida. 
Leah serves on the Governing Board for CISV International, an international peace education organization; the executive committee of JCCI Forward; is a co-founder of Young Nonprofit Professionals Network (YNPN) Jacksonville; and was honored as the Jacksonville Business Journal's Top 40 under 40. She is a Jacksonville native and graduate of the University of Florida with a bachelor's degree in political science.
Contact Leah if you need: recommendations on developing partnerships and sharing of resources among area nonprofits; status of the Moving Forward Together initiative; Nonprofit Center research, including State of the Sector and staff compensation, Nonprofit Center leadership initiatives, and consulting inquiries. Leah facilitates the Heartbeat Away convening group.