Clay County CEO Confidential
Nov 04, 2020 9:00AM—10:00AM
Location
This event will be held virtually only. You will receive additional instructions once you complete your registration.
Cost 0.0
Event Contact Callan Brown | Email
Categories High-Performing Leadership Teams
Clay County CEO Confidential is a quarterly meeting for the Executive Directors/CEOs of Clay County nonprofit organizations. It's an open and engaging conversation with your peers where you can discuss leadership and management issues, in confidence. Nonprofit leaders from organizations of all sizes and missions attend. Come join us! This event along with the Capacity Building for Clay County Nonprofits Series, is being provided at no cost, thank you to the generous support of the Paul E. and Klare N. Reinhold Foundation.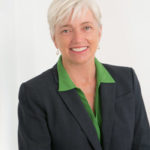 Join Nonprofit Center CEO, Rena Coughlin, who leads this convening group!
About the Clay County Series: This series supports all organizations located in or serving Clay County. This professional development series (36 hours of total programming) focuses on strengthening leadership teams, which begins with the CEO and the Board, but also seeks to deepen the leadership structure by increasing opportunities for peer-learning and networking between managers and key volunteers. Events are free but do require a reservation.