Clay County Series: Hiring, Firing, and Supporting Your Employees
Apr 15, 2020 9:00AM—12:00PM
Location
This event will be held virtually only. You will receive additional instructions once you complete your registration.
Cost FREE
Event Contact Callan Brown | Email
Topics Senior Leadership
Employers' responsibilities are constantly changing in these uncertain times. This workshop will walk you through the legal requirements of hiring and firing employees, the importance of documentation, and managing your risk. We'll also discuss how to support employees through effective evaluations.
Join our expert presenter, Megan Richardson, of Dynamic Corporate Solutions, Inc. (DCSI) one of the region's largest human resources consulting and recruitment firms, specializing in providing HR solutions for businesses small and large.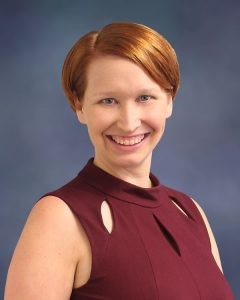 About Megan:
Megan is a seasoned trainer and consultant, who leads multi-state management training courses, leadership initiatives and policy/procedural implementations. She has spoken at national, state and local conferences and is called upon as an as an HR expert for SHRM Jacksonville and HR Florida.
She received two Bachelor of Arts Degrees from Flagler College of St. Augustine, Florida. She is certified as a Professional of Human Resources (PHR). Megan thrives on being able to take on a new challenge and providing a positive impact on an organization's most valuable resources – its employees.
About the Capacity Building for Clay County Nonprofits Series
This series supports all organizations located in or serving Clay County. This professional development series (36 hours of total programming) focuses on strengthening leadership teams, which begins with the CEO and the Board, but also seeks to deepen the leadership structure by increasing opportunities for peer-learning and networking between managers and key volunteers. Events are free but do require a reservation. We thank the Paul E. and Klare N. Reinhold Foundation for their generous support of this series!