The impacts of the COVID-19 pandemic have been profound for nonprofit organizations and the economy as a whole. What are the key threats that nonprofits need to pay attention to during this critical time? "Risk management" is the process of identifying risks before threats overtake us or opportunities pass us by. In this session, participants will gain a common vocabulary and understanding of risk management and process improvement, so they can minimize costly, time consuming surprises that undermine their mission. Learn about the risk inventory, which gives visibility into uncertain events that can affect your organization, discover how to prioritize risks so you can actively mitigate the highest value threats and develop opportunities and new initiatives, and find out how to institutionalize a robust risk management process.
The Nonprofit Center believes that Organizational Learning and Measurement is one of the four key elements of an effective, sustainable and adaptable organization. To learn more about The Nonprofit Center's Stronger Nonprofits Framework, click here. 
Join Ted Bilich and Linda Lenrow Lopez of Risk Alternatives for a high-energy session that provides seasoned nonprofit leaders, board members, and staff with a solid understanding of what they can do – immediately – to be more resilient and sustainable in the face of uncertainty.
This is Part 1 of a Risk Management series being offered specifically to Clay County Nonprofit organizations at no cost. To register for Part 2: Resilience in Action – click here. This program is part of the Capacity Building for Clay County Nonprofits Series. We thank the Paul E. and Klare N. Reinhold Foundation for their generous support of this series!
About the Presenters: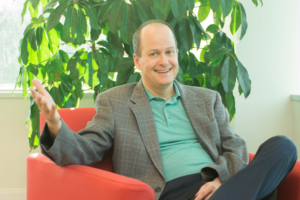 Ted Bilich is the Chief Executive Officer of Risk Alternatives, where he provides nonprofit training and organizational and professional development engagements to nonprofit organizations across the United States, highlighting nonprofit challenges in evaluating risk and providing unique nonprofit resources.
Ted has written widely about risk management and continuous process improvement. He has published articles in the Stanford Social Innovation Review, Corporate Responsibility Magazine, and Risk Management Magazine, as well as scores of blog posts and podcasts. (It's not for nothing that Ted has been called the "Reverend of Risk.")
Ted has lectured, presented, and consulted throughout the United States and overseas on risk management, process improvement, identifying risks and risk assessment, board governance, civic engagement, ethics, and numerous other issues. He is the author of three editions of a leading law school casebook on class actions and other multi-party litigation. He received his B.A. in economics, summa cum laude, from Wake Forest University, and his J.D. cum laude from Harvard Law School.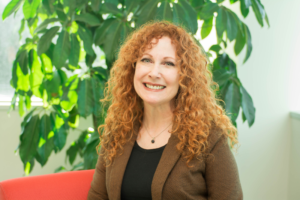 Linda Lenrow Lopez is the Director of Operations for Risk Alternatives. She has more than 25 years of cutting-edge private sector and nonprofit risk management and project management expertise.
Linda has worked extensively in both US and international project contexts. Before joining Risk Alternatives, she served in numerous risk- and project-management positions at Bechtel Corporation, including Corporate Risk Manager for a global business unit, project manager with the cyber security group in corporate IS&T, and project manager for a $15 billion proposed nuclear facility and Phase One of the $2.5 billion Dulles Metrorail extension in Northern Virginia.
Linda is a certified Six Sigma Black Belt, bringing extensive knowledge of risk management and Lean Six Sigma to our customers' projects. She is also a Standards for Excellence Licensed Consultant with the knowledge, tools, and skills necessary to work with nonprofit organizations across the country interested in learning about and implementing the Standards for Excellence code. She speaks regularly on topics of risk analysis, potential risks, and contingency planning. Linda received her BA with dual majors in International Relations and Politics, and a minor in Spanish from Lake Forest College.