Clay County Series: Understanding and Investing Into Diversity, Equity, and Inclusion
Apr 05, 2022 11:00AM—1:00PM
Location
This event will be held virtually only. You will receive additional instructions once you complete your registration.
Cost Free
Event Contact Callan Brown | Email
Categories Ahead of the Curve Board Series, Clay County Events, High-Performing Leadership Teams, Online Trainings & Webinars
Topics Ahead of the Curve Board Series, CEO/Executive Leadership, Clay County Series, Senior Leadership, Virtual Events
Ensuring that an organization's practices and identity are informed by, and reflective of, the diverse communities we serve is fundamental in creating a stronger and more impactful nonprofit sector. In this session we will review the core principles of diversity, equity, and inclusion (DEI) that every nonprofit should be aware of and discuss tangible actions for starting, and continuing, this important work. Participants will also get the opportunity to hear from other local Clay nonprofit organizations about their unique experiences, challenges, and successes in moving their organizations towards greater inclusivity. This session is ideal for nonprofit leaders and board members who are seeking to develop a more comprehensive DEI strategy for their organizations.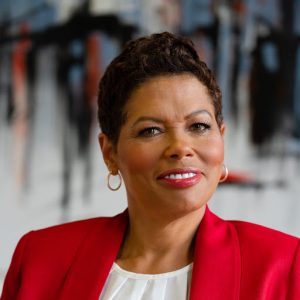 Join Diversity, Equity, and Inclusion Expert, Tammy L. Hodo Ph.D., of All Things Diverse, LLC, who will lead this informative and thought-provoking workshop!
About the Clay County Series:
This series supports all organizations located in or serving Clay County. This professional development series focuses on strengthening leadership teams, which begins with the CEO and the Board, but also seeks to deepen the leadership structure by increasing opportunities for peer-learning and networking between managers and key volunteers. Events are free but do require a reservation. We thank the Paul E. and Klare N. Reinhold Foundation for their generous support of this series!