Building a development program takes time and resources, and the many tasks involved often exceed the staff and budget available. How can you build a plan that works for your organization? You will leave this session with key steps to creating a written development plan that you can share at your next board committee meeting. You will learn how to evaluate your current fundraising practices as well as map short and longer term goals. We'll discuss how to identify the fundamentals of a strong fundraising program and when it's time to add staff or invest in a new database, as well as how to evaluate the fundraising program's effectiveness beyond dollars raised. Because stewardship underpins all good fundraising, our discussion will begin there. Bring your questions and leave with answers and ideas!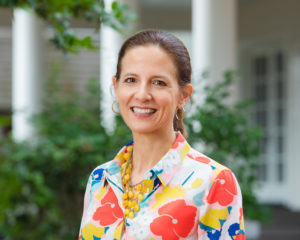 Join Missy Ketchum for this wonderful and practical session!
Missy has 30 years of experience in fund-raising and institutional advancement for nonprofit organizations. She retired in December as Executive Director of Institutional Advancement for Episcopal School of Jacksonville. In her career Missy has been a one-person marketing and development shop, and she has also led a 10-person department. She has run major capital campaigns, annual funds, and feasibility studies, and she has written grants and comprehensive development plans. She has worked as a consultant to small and large nonprofits all over the southeast. Missy is currently an officer on the Board of Directors for Improve Care Now, a national learning network of pediatric gastroenterology centers.

About the Eleanor Ashby Beaches Beaches Series:
This series is supported by the Beaches Community Fund at The Community Foundation for Northeast Florida. All Nonprofit Center member organizations located in or serving the Beaches (Mayport to Ponte Vedra Beach) are welcome to participate in the series at no cost. The workshop and networking series will apply to all mission areas and cross county and city boundaries, as well as job descriptions, to help you strengthen your organization. Events are free but do require a reservation.
The Nonprofit Center believes that Access to Capital is one of the four key elements of an effective, sustainable and adaptable organization. To learn more about The Nonprofit Center's Stronger Nonprofits Framework, click here.