This informative session will focus on creating intentional and effective recruitment, onboarding, and retention practices to ensure success for your organization's employees and volunteers.
Effective recruitment is essential for organizations of all sizes. It helps the organization find suitable candidates for vacant positions, adapt to change, reduce turnover, and improve morale. After you find the right candidate, it is critical to set them up for success. Effective onboarding helps new hires and volunteers adjust to the social and performance aspects of their jobs so they can quickly become productive, contributing members of the organization. Finally, to protect the investment of time and resources in bringing on the best talent, it is critical to retain these individuals. A focused retention strategy will boost productivity and promote higher levels of engagement, ultimately decreasing turnover costs.
This engaging session will be led by Laura Steigelman, president of Florida Training Solutions.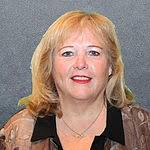 About Laura:
Laura is President of Florida Training Solutions, a NE Florida company that provides training, facilitation, assessments and career coaching. She works with nonprofits, corporations, educational institutions and government entities. Topics include management, team building, communication, time management, DiSC and customer service. She is also an adjunct instructor for Webster University in the Master's Program and a Certified Executive Career Coach.
About the Eleanor Ashby Beaches Beaches Series:
This series is supported by the Beaches Community Fund at The Community Foundation for Northeast Florida. All Nonprofit Center member organizations located in or serving the Beaches (Mayport to Ponte Vedra Beach) are welcome to participate in the series at no cost. The workshop and networking series will apply to all mission areas and cross county and city boundaries, as well as job descriptions, to help you strengthen your organization. Events are free but do require a reservation.
The Nonprofit Center Believes that High-Performing Leadership Teams is one of the four key elements of an effective, sustainable and adaptable organization. To learn more about The Nonprofit Center's Strong Nonprofits Framework, click here.