Strong nonprofit leaders must have a strong understanding of their current financial indicators and measures. In this workshop, learn how to use your financial statements to tell the story of your organization's mission success, through practice with financial analysis and interpretation, and gain a better understanding your nonprofit's business model.
Join Shari Shuman, of Shuman Consulting Services, who will lead this important topic!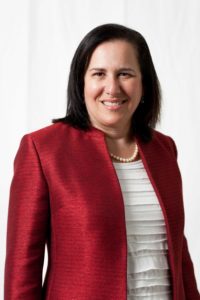 About Shari: Shari Shuman is a results-oriented executive who has over 35 years of operational and financial management experience. For the past 16 years, she was the Vice President of Administration and Finance at the University of North Florida responsible for overseeing 21 university departments ranging from facilities, information technologies, business units and financial areas with more than 650 full-time and part-time employees. In addition, Shari served as the UNF Foundation Treasurer, which has an endowment of more than $115 million; Executive Director of the University's Financing Corporation, Treasurer of the OneJax Board and a member of the Museum of Contemporary Art board of directors.
Before joining UNF in 2003, Shari worked for the City of Jacksonville, serving in multiple critical financial and leadership roles including Chief of Staff for the Jacksonville Economic Development Commission, City Treasurer and City Comptroller. Additionally, Shari has managed all financial, accounting and bookkeeping matters for a family owned enterprise of 225 residential units located in Duval County.
Shari received her undergraduate degree in Accounting from the University of Florida and her Master of Public Administration from University of North Florida. She has also been a member of many not-for-profit boards serving on Finance, Investment and Human Resources committees.
About the Eleanor Ashby Beaches Beaches Series:
This series is supported by the Beaches Community Fund at The Community Foundation for Northeast Florida. All Nonprofit Center member organizations located in or serving the Beaches (Mayport to Ponte Vedra Beach) are welcome to participate in the series at no cost. The workshop and networking series will apply to all mission areas and cross county and city boundaries, as well as job descriptions, to help you strengthen your organization. Events are free but do require a reservation.