Do you need to develop a clear purpose, vision and direction for your nonprofit organization? Do you want to get your board aligned around an agreed upon set of priorities? Then it's time to develop a strategic plan. This workshop will help you pull together the basics to develop a strategic framework to guide your organization's work.
Please join Julia Burns, of Clarity Transitions, who will be presenting this training!
About the speaker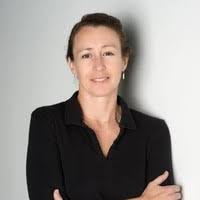 Julia began consulting in the early '90s with the design of outsourced training programs, went on to become the Management Consulting practice lead for Blackwell Consulting Services in Chicago, and began consulting in Jacksonville, FL in 1999. She's concentrated her work on nonprofit organizations for the last decade. Julia co-chairs the Executive Transition & Leadership Continuity group within the Alliance for Nonprofit Management, is an alumna of Leadership Jacksonville, and is a Community Coach for the Nonprofit Center of Northeast Florida.
About the Eleanor Ashby Beaches Beaches Series:
This series is supported by the Beaches Community Fund at The Community Foundation for Northeast Florida. All Nonprofit Center member organizations located in or serving the Beaches (Mayport to Ponte Vedra Beach) are welcome to participate in the series at no cost. The workshop and networking series will apply to all mission areas and cross county and city boundaries, as well as job descriptions, to help you strengthen your organization. Events are free but do require a reservation.
The Nonprofit Center believes that Organizational Learning and Measurement is one of the four key elements of an effective, sustainable and adaptable organization. To learn more about The Nonprofit Center's Stronger Nonprofits Framework, click here.