Ensuring that an organization's practices and identity are informed by, and reflective of, the diverse communities we serve is fundamental in creating a stronger and more impactful nonprofit sector. In this session we will review the core principles of diversity, equity, and inclusion (DEI) that every nonprofit should be aware of and discuss tangible actions for starting, and continuing, this important work. Participants will get the opportunity to hear from other local Beaches organizations about their unique experiences, challenges, and successes in moving their organizations towards greater inclusivity.
Join Tammy L. Hodo Ph.D., of All Things Diverse, LLC, for this energizing and reflective workshop!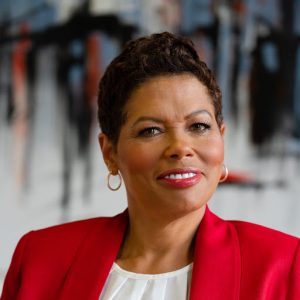 About Tammy: Tammy established her consulting practice to help organizations optimize employee productivity through recognizing the value of diversity, equity, and inclusion. She has worked with numerous local and national organizations to help them address issues of racial equity, homophobia, gender identity, expression, and fluidity. Tammy has also written course content on Implicit Biases and Microaggressions for a national educational vendor that is being used at hundreds of colleges and universities. She is a TEDx Jacksonville speaker where she discussed "The Social Implications of Race."  Her company conducts workplace climate surveys, policy audits and develops diversity programming based off organizational needs. Connect with Tammy on LinkedIn to learn more.
About the Eleanor Ashby Beaches Beaches Series:
This series is supported by the Beaches Community Fund at The Community Foundation for Northeast Florida. All Nonprofit Center member organizations located in or serving the Beaches (Mayport to Ponte Vedra Beach) are welcome to participate in the series at no cost. The workshop and networking series will apply to all mission areas and cross county and city boundaries, as well as job descriptions, to help you strengthen your organization. Events are free but do require a reservation.
The Nonprofit Center believes that a High-Performing Leadership team is one of the four key elements of an effective, sustainable and adaptable organization. To learn more about The Nonprofit Center's Stronger Nonprofits Framework, click here.