Have your board teams join us for a virtual session that provides tools for effective financial oversight for nonprofits. Topics will include understanding what to look for in financial statements, establishing financial policies that can prevent problems before they arise, and identifying key financial performance indicators to measure strength and resilience.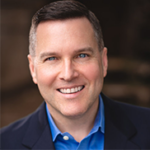 Join David Styers, a nationally recognized Senior Governance Consultant for BoardSource and Director of Learning and Leadership Programs for the League of American Orchestras, who will lead this engaging and informative session.
David brings three decades of nonprofit consulting and training expertise as well as an extensive background working at the forefront of civic engagement in volunteer and leadership development, also serving as the representative for volunteers at the United Nations. David is past vice president of programs for the Association for Talent Development Golden Gate Chapter, past secretary of Discovery Community, past treasurer of the International Association for Volunteer Effort (IAVE), past chair of the Council for Certification in Volunteer Administration (CCVA), and past president of Volunteer Alexandria. He holds a Specialization in Design Thinking and Innovation from the University of Virginia Darden School of Business and has a Phi Beta Kappa, Magna Cum Laude degree in English from Wake Forest University.
The Nonprofit Center believes that High Performing Leadership Teams is one of the four key elements of an effective, sustainable and adaptable organization. To learn more about The Nonprofit Center's Stronger Nonprofits Framework, click here.