**This workshop is part of our 2020 Organizational Leadership Series, to register for the full series, please click here.
How does your organization achieve its mission? This workshop will help you better define, articulate, and measure the change that your organization's program activities are designed to bring about. Leave the workshop with the tools to clearly describe your mission strategy and evidence of success, and a framework for making data-driven decisions to hone your strategy going forward.
Join Julia Burns of Clarity Transitions, who will be facilitating this training!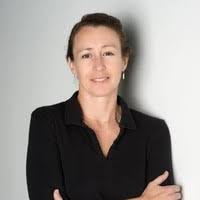 About Julia: Julia began consulting in the early '90s with the design of outsourced training programs, went on to become the Management Consulting practice lead for Blackwell Consulting Services in Chicago, and began consulting in Jacksonville, FL in 1999. She's concentrated her work on nonprofit organizations for the last decade. Julia co-chairs the Executive Transition & Leadership Continuity group within the Alliance for Nonprofit Management, is an alumna of Leadership Jacksonville, and is a Community Coach for the Nonprofit Center of Northeast Florida. Connect with Julia on LinkedIn to learn more.