This half-day summit will help communications and outreach staff at nonprofit organizations to think through major marketing trends impacting the sector in 2023 such as: How to make outstanding in-house marketing content that converts, identifying the best outlets and mediums for paid marketing, marketing to various generations, and preparing for GA4 analytics. Please join us for a morning well spent where you will come away with tips and tools to get the job done!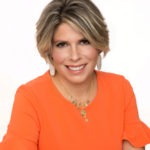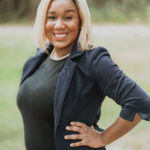 Michelle Guglielmo Gilliam and Charlene Jones of Point Taken Communications will lead this dynamic training.
Point Taken Communications, a boutique Jacksonville public relations and marketing firm serving brands nationwide, creates engaging campaigns that ignite positive change and move audiences to action. Our team of senior professionals has decades of experience bringing bold, creative ideas to life to help companies and nonprofits grow and evolve. At Point Taken, our clients inspire us to fuel progress for your organization, your industry and our world.
Point Taken's president, Michelle Guglielmo Gilliam, has more than 25 years of experience in marketing, public relations, video production and web design. Gilliam is a former television producer, reporter and fill-in anchor who has worked for The People's Court and various local TV stations. Gilliam has also served as a producer of private conferences for the United States military, arranging presentation topics, booking speakers and managing profit and loss for events. She has helped secure client coverage in a wide variety of outlets including Newsweek, USA Today, The Daily Mirror, Forbes, MSNBC, Fox News and People.
Gilliam currently serves as vice president of the board of directors for North Florida School of Special Education, where her son attends school. She has also volunteered on various other nonprofit boards. She resides in Historic Springfield with her husband, son and four-legged daughter, Rosie.
Charlene Jones was born in Columbus, Ohio and raised in Lancaster California. She graduated high school in 2008 and enlisted into the Army as 27D in 2008 and served 6 years on active duty. While on active duty she earned my Bachelor's degree in Legal Studies from American Military University in 2015. Upon leaving the active component, she worked in the marketing field while earning my Master's in Healthcare Administration from Colorado State University. Currently, she is an account manager and project manager for Point Taken Communications, a marketing and public relations firm. Her husband is a firefighter for the City of Jacksonville. They share a three-year-old daughter named Aurora.