Transition is a normal part of work life. With some reasonable and common-sense proactive planning, it doesn't need to be disruptive even when it's the executive director who's leaving. Nonprofits can develop a roadmap for transition in advance that lays out how a transition will be handled, defining roles, timelines, and making some key decisions. At the same time, organizations can prepare for succession by proactively and equitably building strength in the people they have to make transitions less disruptive and improve mission delivery before a transition occurs. This one day session covers both aspects of transition and succession. We suggest that board members and staff leaders attend in the morning where the focus will be on preparing for transition. The afternoon will be more focused on staff development and may apply most immediately for staff leaders. Through this training, participants will:
Learn how to create a roadmap for transitions – both planned and emergency, supported by a decision template that each participant can bring back to their own organization
Understand what succession management involves for everyone and the value that it brings to mission delivery and how it actively supports and interacts with diversity, equity, and inclusion efforts
Learn about investing in and deepening your bench – both for current mission delivery and to make transitions less challenging
Join industry experts Julia Burns and Laurie Price of Clarity Transitions who will lead this engaging and practical workshop! Do not wait to take advantage of this valuable opportunity to hear from your sector colleagues and fortify your succession plans that provide peace of mind to board and staff.
Program fees cover a light breakfast, lunch, facilitator fees, program materials, and parking. Don't miss out on this valuable and cost effective opportunity!
Program Pricing:
Nonprofit Center Members – $125/person
Members – Register a team of 3 or more and save 20% with coupon code: TRANSITION20
Non-Member Rate – $200/person
About Clarity Transitions:
Formed in 2016, Clarity Transitions brings together two nonprofit professionals with long and complementary histories as nonprofit CEOs and consultants. We come from diverse backgrounds bringing broad expertise, experience and knowledge to this work. Collectively, we have been executive directors, interim directors, fundraisers, collaborators, coaches, consultants and facilitators for nonprofit, philanthropic, and for-profit organizations for decades.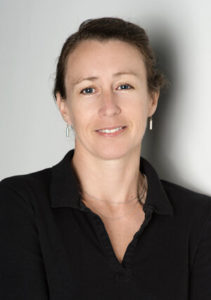 Julia Burns: Julia began consulting in the early '90s with the design of outsourced training programs, went on to become the Management Consulting practice lead for Blackwell Consulting Services in Chicago, and began consulting in Jacksonville, FL in 1999. She's concentrated her work on nonprofit organizations for the last decade. Julia holds an MBA from New York University's Stern School of Business and received her BA from Northwestern University. Julia is an active volunteer with the Alliance for Nonprofit Management and is co-chair of their 2021 and 2022 conferences. Julia volunteers with 904WARD in Jacksonville, is a Community Coach, a member of the Nonprofit Center of Northeast Florida, and an alumna of Leadership Jacksonville.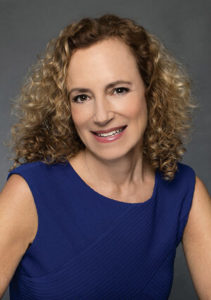 Laurie Price: Having served as in nonprofit CEO roles for more than 20 years, Laurie began consulting in 2014. Her recent work with nonprofits has included interim CEO, strategic planning, board development, leadership succession, and employee coaching. She also provides support to foundations' grant making processes. Laurie participates in Leadership Jacksonville and the Jacksonville Women's Network and is a Community Coach with the Nonprofit Center of Northeast Florida.