Program (Re)Design During COVID-19
May 21, 2020 3:00PM—4:00PM
Location
This event will be held virtually only. You will receive additional instructions once you complete your registration.
Cost Free
Event Contact Callan Brown | Email
You're working from home.
And you've cancelled or modified your programs.
So now what do yo do? 
It's a challenging time to be running programs at your nonprofit. With social distancing becoming the new normal, one of the most people-centered sectors is now behind a laptop and cell phone screen, with all interaction mediated by social media and a video conference.
But there's a lot you can be doing right now and the best place you can start is to actually begin re-thinking your programs. COVID-19 is transforming our economy in ways we don't fully understand. Nonprofits are either overwhelmed by needs – like food pantries and crisis-assistance services responding to people desperate for hep right now – Or they are facing the reality that entire programs have to be canceled or made remote, like summer camps, after-school programs, and arts and culture activities.
It's time to take an honest look at how the landscape of your program or service has changed. In this seminar you will learn 7 strategies you can use to find out more about how this crisis is affecting your community and how your nonprofit can be better prepared to respond.
Join Drew Reynolds, PhD, MSW, MEd, Principal Consultant at Common Good Data Consulting and Program Director at Childspring International, who will be leading this engaging session!
Register today! Due to the interactivity in this 1-hour session, space is limited. Please make sure that you can attend if you reserve a spot. 
About Drew: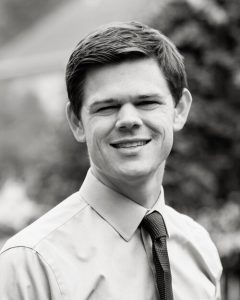 Drew Reynolds, PhD, MSW, MEd is a social worker passionate about advancing the lives of children and families on the margins.
Drew currently serves as the Program Director at Childspring International, a nonprofit that provides life-changing surgeries for children from developing countries and as a result transforms communities. To date, Childspring has served over 4,000 children from over 52 countries.
Drew also runs his own consulting practice, Common Good Data Consulting. In his consulting work, he advises nonprofit organizations to use data-driven decision-making to secure funding and improve community wellbeing. He also guides nonprofit leaders through a data-driven decision-making process to improve services, demonstrate impact, shape conversation, secure funding, and inspire change in the lives of the people and communities they serve.
Drew has 10 years of experience working with children and youth as a consultant, researcher, high school teacher, instructional designer, mentor, and coach. He also serves as an evaluator for two Drug-Free Communities Programs – the Alianza Coalition in Mecklenburg County, NC, as well as the Youth Substance Use Prevention Rowan County, NC. He also co-led the 2018 Latinx Mental Health Summit at UNC Charlotte.
He has published articles in peer-reviewed journals including the Journal of Children and Poverty, Children and Youth Services Review, Population Research and Policy Review, and Child and Family Social Work.