During the COVID-19 pandemic, many nonprofits have had to face the fact that "business as usual" is no longer an option. Organizations are left asking "What if?" and trying to envision a future that is markedly different from what was planned, even just a few short months prior. Scenario planning is not forecasting, but instead uses scenarios to consider the present in light of potential futures. In this webinar, participants will be given a number of useful scenarios to utilize in their organizations and will walk through the planning process including:
How likely is the scenario?
What would you want to be doing then if the scenario came true?
What would you want to do now given the answers to the first two questions?
Walk away with a firm understanding of what scenario planning is and how it can be a particularly useful tool during turbulent times. Ted Bilich and Linda Lenrow Lopez of Risk Altneratives will lead this high-energy session!
This event is being presented at no cost, thanks to the the generous support of The Community Foundation For Northeast Florida.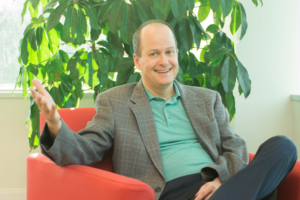 About the presenters: Ted Bilich is the CEO of Risk Alternatives, where he provides training and organizational development engagements to organizations across the United States. Before founding Risk Alternatives, Ted was a Distinguished Visiting Professor from Practice at Georgetown University Law Center where he researched preventive law, risk management, governance, compliance, and complex dispute resolution. Prior to full-time teaching, Ted served for more than 20 years in the Washington DC office of the international law firm of Jones Day and taught at Georgetown for many years as an adjunct professor. Ted has also served on the boards of numerous organizations and has written widely about risk management and process improvement. He received his B.A. in economics, summa cum laude, from Wake Forest University, and his J.D. cum laude from Harvard Law School.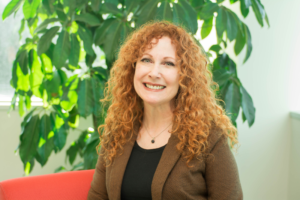 Linda Lenrow Lopez is a Senior Consultant with Risk Alternatives. She has more than 25 years of cutting-edge private sector risk management and project management expertise, including serving as the Bechtel Project Risk Manager for Phase One of the Dulles Metrorail extension in Northern Virginia. Linda joined Risk Alternatives in 2019 following a career with Bechtel Corporation, which consistently ranks in the top half of the Forbes Top 25 Private Companies list. Linda has worked extensively in both US and international project contexts.
Linda is a certified Six Sigma Black Belt, bringing extensive knowledge of risk management and Lean Six Sigma to our customers' projects. Linda received her BA with dual majors in International Relations and Politics, and a minor in Spanish from Lake Forest College.