Value of Membership: Member Orientation
Jan 22, 2021 12:00PM—1:30PM
Location
This event will be held virtually only. You will receive additional instructions once you complete your registration.
Cost 0.0
Event Contact Kimberly Govan | Email
Categories Organizational Learning and Measurement
Being a member of the Nonprofit Center of Northeast Florida provides for you a wealth of resources and tools. Existing members are invited to review member benefits and how to take advantage of them. New members are invited to an introduction on maximizing your benefits. Curious about membership? Join us for more information!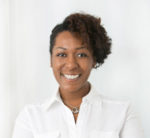 This interactive session is led by Senior Director of Membership and Community Outreach, Kimberly Govan. Kim is the expert on everything Nonprofit Center membership, its benefits, and programming, as well as the Community Coaches program and The Nonprofit Link.  Kim also facilitates the Development Convening group. Join her at a session soon!