20th Anniversary Celebrate the Sector Project
Three strategic investments that, combined, tell the story of the essential and effective northeast Florida nonprofit sector.
Celebrate the Sector is:
 A Public Attitudes Survey measuring community perceptions of the value and impact of the Northeast Florida Nonprofit Sector. When trust in American institutions has been slipping in the past few years, how are nonprofits perceived? Learn more about the Public Attitudes Survey here. 
A Nonprofit Sector Impact Video and digital media campaign highlighting the power of the Nonprofit Sector in Northeast Florida. Anchored by a short and powerful video that reminds people that giving, volunteering, and working for a nonprofit is connecting with the community and making a positive change.
Re-energizing Community Advocacy. A strategic initiative to re-energize the Nonprofit Sector's civic engagement and advocacy in promoting the work of local nonprofits to the community, elected leaders and influencers.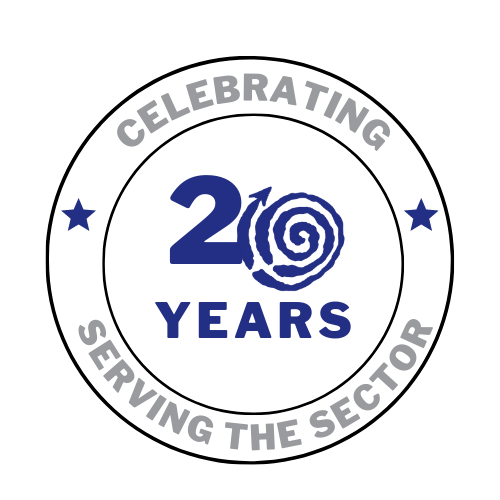 The Countdown to the 20th Anniversary Breakfast Celebration!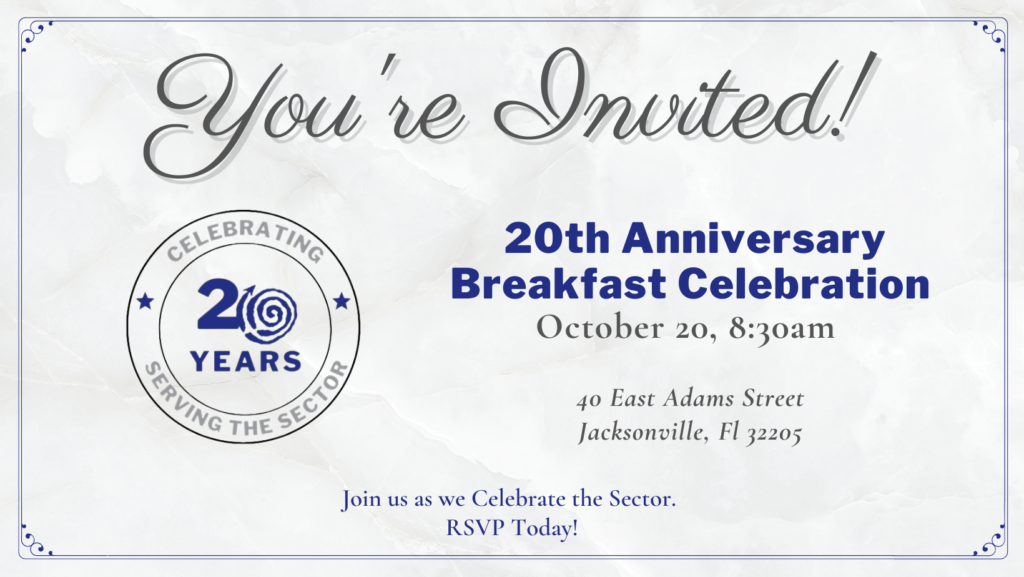 We are so excited to celebrate our 20th Anniversary with you. Unfortunately, we are at capacity and have closed registration. Please join the waitlist if you are interested in attending! 
Thank you to our sponsors!