**This workshop is part of our 2022 Organizational Leadership Series. To register for the Full Series click here. 
What builds great and sustainable organizations?  Leaders with a high degree of business acumen AND emotional intelligence. Through this highly interactive, stimulating and insight-building workshop participants will identify strategies to positively direct EI awareness to not only manage their impact for more productive and influential relationships, but to create more emotionally intelligent teams.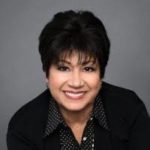 Join Dr. Patricia Baxter, a corporate veteran and femtrepreneur, as well as an award-winning, certified emotional intelligence (EI) coach; professional NSA speaker; and recognized workshop/retreat leader for this engaging session!
About Dr. Pat: As an influential leader, consultant, and coach with a global view, Dr. Pat uses her extensive coaching and consulting experience to support culture change while retaining valuable talent. She works with diverse and emerging leaders in financial services, IT, retail, healthcare, government, and pharmaceuticals delivering results through targeted leadership development, assessment-based coaching, and team mobilization.
Dr. Pat works with leaders at all levels who want to use emotions intelligently to build stronger, SMARTER work environments and connections that more fully engage their teams, partners and clients.
This event is being planned in a hybrid format. At registration you will be given the option to purchase an in-person ticket or a hybrid ticket – this selection is final unless discussed with program staff. Please note that we reserve the right to change the format of the program based on COVID-19 case rates and/or the preference of the majority of attendees. Final instructions will be sent as we get closer to the event date. 
The Nonprofit Center believes that a High-Performing Leadership team is one of the four key elements of an effective, sustainable and adaptable organization. To learn more about The Nonprofit Center's Stronger Nonprofits Framework, click here.