**This workshop is part of our 2022 Organizational Leadership Series. To register for the Full Series click here. 
How does your organization achieve its mission and what does it mean to have a strategy in place that is equitable? This workshop will help you better define, articulate, and measure the change that your organization's program activities are designed to bring about. Leave the workshop with the tools to clearly describe your mission strategy and evidence of success, and a framework for making data-driven decisions to hone your strategy going forward.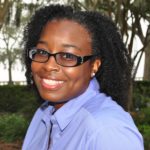 Join Clanzenetta "Mickee" Brown, founder of Special Project Partners, for this thought-provoking kick off session. 
About Mickee: Mickee is a Jacksonville native who fulfilled her entrepreneurial dreams in 2007 when she founded Special Project Partners – a research and planning consultancy. Over the past fourteen years, Mickee has worked on a wide range of community improvement and organizational sustainability projects.
Special Project Partner's client list includes 904WARD; The Florida Blue Foundation; OneJax Institute at the University of North Florida; City of Jacksonville; Mental Health America; Empowerment Resources; Goodwill Industries of Northeast Florida; Jacksonville Public Education Fund; Sister Hermana Foundation; The Community Foundation in Northeast Florida; Florida State College at Jacksonville; Jacksonville Children's Commission; Jacksonville Urban League; and Northeast Florida Healthy Start Coalition.
While maintaining her firm Mickee also served as the Operations Director for the Chartrand Foundation (2009-2011). She managed grantmaking processes, provided technical support to foundation grantees, and built relationships with mission-aligned agencies. Additional previous roles include being a Study Director at Jacksonville Community Council, Inc. (JCCI) and a Community Health Manager at Brooks Rehabilitation Hospital.
Mickee has earned degrees in Humanities (Bachelors) and Organizational Management (Masters). She has also served as a volunteer leader with Keep Jacksonville Beautiful; JCCI Forward; Theater Jacksonville; Eldersource Institute; the Eartha M.M. White Legacy Fund; Leadership Jacksonville; the Delores Barr Weaver Policy Center; and The Empowered Kitchen. Mickee is a wife; mom; grandma; Star Trek aficionado; local history buff; and food enthusiast who enjoys time at home and traveling with family and friends.
*Update 7.18.22 – This event will be held virtually only due to COVID case rates and the preference of majority of attendees.* This event is being planned in a hybrid format. At registration you will be given the option to purchase an in-person ticket or a hybrid ticket – this selection is final unless discussed with program staff. Please note that we reserve the right to change the format of the program based on COVID-19 case rates and/or the preference of the majority of attendees. Final instructions will be sent as we get closer to the event date.
The Nonprofit Center believes that a High-Performing Leadership team is one of the four key elements of an effective, sustainable and adaptable organization. To learn more about The Nonprofit Center's Stronger Nonprofits Framework, click here.