**This workshop is part of our 2020 Tactical Approach to Fundraising Series.
Nonprofit organizations have traditionally relied heavily on special events to raise money for their missions. Metrics and decision points about standard events will be shared in this session to help you know if your event is worth your time, but in a global pandemic environment, what needs to be changed? Up-to-date recommendations will be shared with an opportunity for open discussion about what you have learned during 2020. Join us to find out not only how to evaluate your existing events, but also come ready to share and learn from others about how we move into the future to create impactful interactive experiences (whether in person or virtually) to raise money for the causes we care about.

Join Lori Ann Whittington, CEO of Pine Castle, Chris Hoffman, Executive Director of the Beaches Museum, Cara Bower, Director of Visitor Experience for the Cummer Museum of Art & Gardens, and Amanda Napolitano, Executive Director for The DONNA Foundation who will be co-facilitating this session!
About our Presenters:
Lori Ann Whittington is currently the CEO of Pine Castle, a nonprofit organization in Jacksonville, Florida that serves adults with intellectual and developmental differences, empowering them to learn, work and connect. She is a seasoned nonprofit professional with more than 25 years of experience and previously worked for the American Cancer Society in a variety of positions such as First Coast Area Executive Director, and later National Director of Distinguished Events where she managed a $35 Million portfolio of 250 galas and 150 golf tournaments nationwide.

She founded a special event production firm in Dallas, Texas and has been co-owner of nonprofit consulting firms based in Atlanta, Georgia and Jacksonville, Florida. Lori Ann frequently teaches seminars on topics ranging from Special Events, to Crisis Communications and Donor Development and lives in Jacksonville Beach with her husband, Public Relations Consultant Ron Whittington.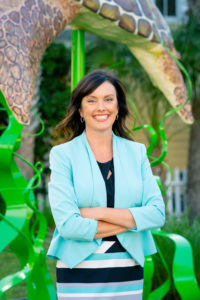 Chris Hoffman is the Executive Director of the Beaches Museum in Jacksonville Beach, Florida. In addition to the day-to-day operations, Chris oversees the programs and events of the Museum that in her tenure have grown to include the Beaches Art Fest, the Chapel Concert Series, monthly Boardwalk Talks with topics ranging from archaeology to poetry, and a quarterly exhibit series that alternates between history and fine art. Chris has also launched partnerships with organizations including Cummer Beaches, the Jacksonville Symphony Orchestra, and the Ritz Chamber Players to bring quality programming to the beaches area on a regular basis.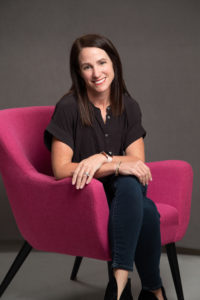 The City of Jacksonville will finish breast cancer, and Amanda Napolitano is racing to make that happen. Amanda is the Executive Director for The DONNA Foundation, a nonprofit organization producing the only marathon in the U.S. dedicated to breast cancer research, awareness and care. The Foundation provides assistance and support to families living with breast cancer, funds groundbreaking breast cancer research at the Mayo Clinic, and celebrates survivorship. Held annually on the second weekend in February, DONNA Marathon Weekend attracts runners and supporters from all over the world.
Amanda also serves on the Board of Directors for Truth Republic, making Jesus known by equipping women to fulfill their calling. She is also a Deacon for The Church of Eleven22, one of the fastest growing churches in the country. An avid runner and mother of two girls, Amanda is proud of the legacy she is helping to leave for her community, and in 2008 was awarded the 'Spirit of Galloway' award from Olympian Jeff Galloway for her work.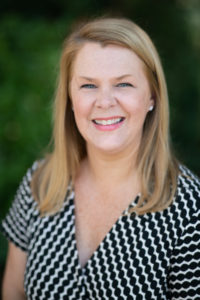 Cara Bowyer is the Director of Visitor Experience for the Cummer Museum of Art & Gardens in Jacksonville, Florida. Cara oversees all adult and family programs, adult tours, fundraisers, donor events and the rental program for the Museum. In addition, she is responsible for creating and delivering a premier, innovative, service-focused experience for all museum visitors, members and guests by overseeing all visitor services for the Museum.

Prior to coming to the Cummer Museum, Cara was the Director of Special Events & Marketing for The Arc Jacksonville, along with running her own event planning company. From 2002 – 2005, Cara served as the Super Bowl Housing & Hospitality Manager for Super Bowl XXXIX, where she negotiated and managed local hotel National Football League (NFL) contracted room blocks, conducted NFL Familiarization tours, ran a visitor call center and developed and conducted presentations on the hospitality training program, "Waves of Welcome: Hospitality Specialist."