Getting the Best Out of Your Team Through Performance Management
Mar 16, 2021 9:00AM—12:00PM
Location
This event will be held virtually only. You will receive additional instructions once you complete your registration.
Cost $50 for members; $90 for non-members
Event Contact Callan Brown | Email
Categories High-Performing Leadership Teams
Topics Virtual Events
**This workshop is part of our 2021 Managing Successful Teams Series. 
Whether you're new to managing people or looking to refine your skills to maximize team performance, this workshop is designed for anyone supervising a team. This course equips participants with effective management strategies and practices to become more self-aware as a leader, define what "good performance" looks like, and understand how to identify strengths that improve team interactions and outputs. People are any business's greatest resource; get the tools to unleash the potential of every employee to help achieve your mission.
The Nonprofit Center believes that a High-Performing Leadership team is one of the four key elements of an effective, sustainable and adaptable organization. To learn more about The Nonprofit Center's Stronger Nonprofits Framework, click here. 
Join Laura Steigelman, of Florida Training Solutions, who will lead this engaging workshop!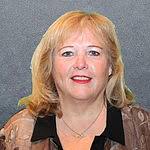 About Laura: Laura is President of Florida Training Solutions, a full service Training, Facilitation, and Management Consulting company started in 1994. She facilitates workshops on many topics including management, team-building, communication, time management, DiSC and customer service for both for profit and not for profit organizations.
Laura's clients include: The Community Foundation for Northeast Florida, Big Brothers Big Sisters, Women's Center, ElderSource, Wounded Warrior Project, Johnson and Johnson, AT&T, Tropicana, and more!
She is also an adjunct instructor for Webster University in their Masters Program and a Certified Career Coach for LHH, an international transition company.