Nonprofit Center Open House – National Donut Day!
Jun 02, 2022 9:00AM—4:00PM
Location
40 E Adams St. Ste 100 Jacksonville, FL. 32202
Cost Free
Event Contact Rebecca Milligan | Email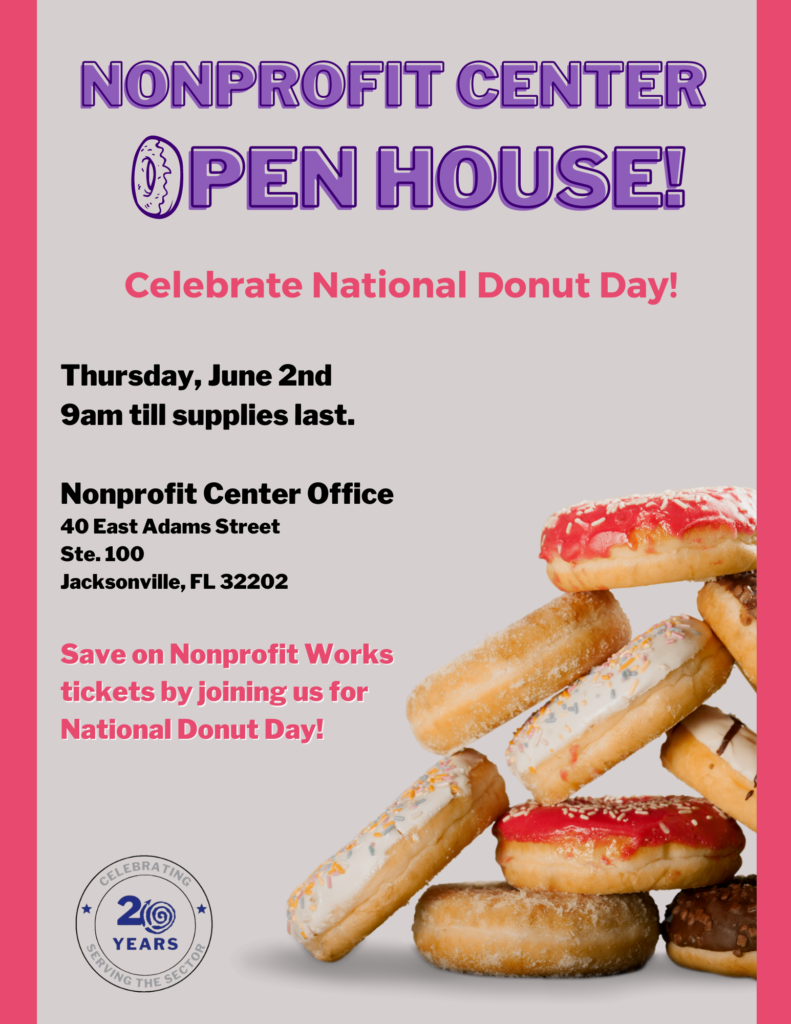 Join us on June 2nd to celebrate National Donut Day! The Nonprofit Center is hosting an open house, come by The Jessie to see our office, meet staff, and enjoy donuts. We will be serving up sweetness from 9am till there are no donuts left!
In addition, we have another special treat for you! On June 2nd for ONE day only we will have a sale on Nonprofit Works tickets where you can save up to $30 per ticket!
Use code DONUT1 to save $30 on the price of an individual ticket or TEAMDONUT to save 20% on groups of 3 or more! Treat Yo'Self and Register for Nonprofit Works!