**This workshop is part of our annual Professional Development Series, the 2023 Managing Successful Teams Series. 
Effective management includes preparing to have important, and sometimes difficult, conversations. This workshop will give participants skills to handle and resolve conflict, and have hard conversations with direct reports, peers, and leaders in a way that encourages employee buy-in and sustains the team through times of transition.
Join Emmanuel Fortune, Senior Talent Consultant for DRG Talent Consulting for this practical session!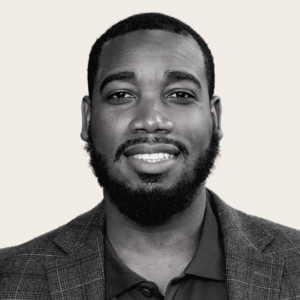 Emmanuel partners with mission-driven leaders around the country to develop and implement the best strategies for growing their organizational capacity and to promote a thriving culture.
Emmanuel has deep experience in program design, strategy development, group facilitation and coaching, as well as change management and organizational learning expertise. In his client work, his partners appreciate his balanced approached of analytical capacity paired with a growth mindset and a people-centered orientation to discovering solutions for organizational problems.
Emmanuel previously served on the program leadership team at the Flamboyan Foundation in Washington D.C. where he supported entrepreneurs and grantee partners with strategic advising and philanthropic capital. He then spent several years at The Community Foundation for Northeast Florida investing in community initiatives.
At Deloitte Consulting LLP, he supported influential firms such as Johnson & Johnson and Dell Computers. And he's been a part of mission-driven organizations such as Teach For America, Peer Forward (formerly College Summit), The Heinz Endowments and Innovation Works in Pittsburgh, PA.
Emmanuel completed his undergraduate studies at the University of Florida and has his graduate degree in Policy, Organizational Behavior and Leadership from Stanford University. He currently serves on the board of Grove Collective Foundation, a social innovation and impact firm, and trains with the faculty of the Hoffman Institute. He is the proud life partner of Rachael Tutwiler Fortune and is a devoted father to their three children.
The Nonprofit Center believes that a High-Performing Leadership team is one of the four key elements of an effective, sustainable and adaptable organization. To learn more about The Nonprofit Center's Stronger Nonprofits Framework, click here.