Nonprofit Works 2023: Inspire
Sep 14, 2023 8:30AM—4:30PM
Location
Florida Blue Conference Center 4800 Deerwood Campus Parkway Jacksonville, FL 32246
Cost Nonprofit Center Members Dues $300+: $169; Members Dues $150 and below: $125; Non-Members: $269
Event Contact Callan Brown | Email
Categories Access to Capital, Ahead of the Curve Board Series, External Awareness and Advocacy, High-Performing Leadership Teams, Hot Topics and Advocacy Events, Organizational Learning and Measurement
Topics Ahead of the Curve Board Series, CEO/Executive Leadership, Data, Evaluation & Compliance, Development and Fundraising, Senior Leadership, Strategy and Organizational Development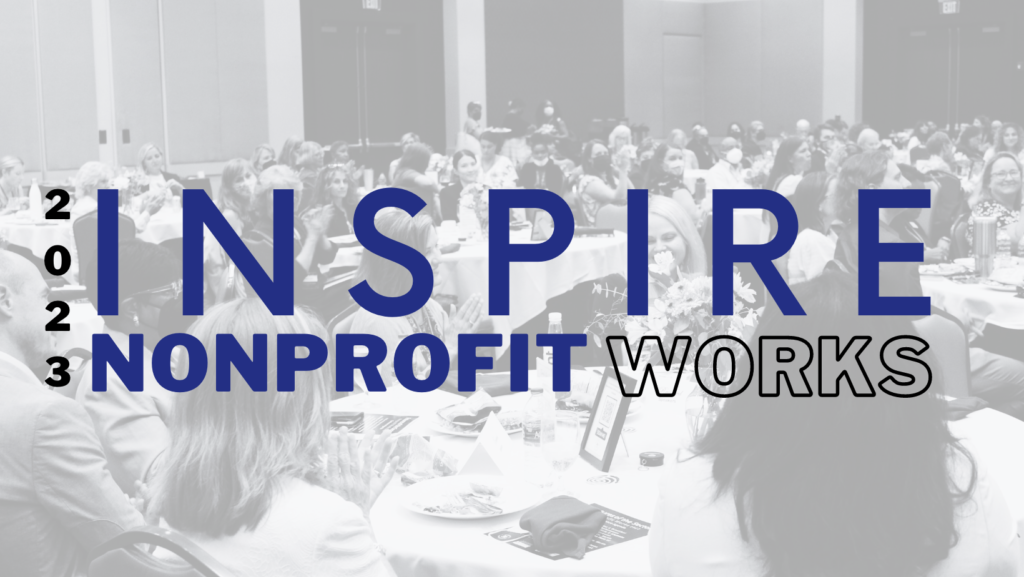 The Nonprofit Center invites you to join us at our Annual Nonprofit Works conference at the Florida Blue Conference Center in Jacksonville, Florida on September 14, 2023. The theme this year is INSPIRE! 
Our keynote speaker is Rusty Stahl, President & CEO of Fund the People, an organization that exists to maximize investment in America's nonprofit workforce. Rusty believes that when nonprofit leaders have the support to not just survive, but to thrive, our entire ecosystem benefits. Rusty's keynote will address the key pillars of Fund the People's Funding that Works framework and help us to shift the narrative away from a longstanding sector myth that there is a deficit of talent. Investment in the nonprofit workforce increases performance and creates impact that ripples across sector boundaries.
Nonprofit Center Member (Dues $300+): $169.00  

Wait! Nonprofit Center Members *Dues $300+, register a team of 3 or more and save 20% with coupon code

: NPW23

Nonprofit Center Members (Dues $150 and below): $125.00

*Please note that this ticket group already has a discounted rate and is not eligible for the 20% promotion. 

Non-Member rate: $269.00 
Visit our Nonprofit Works Conference Page to learn more!