Nonprofit Works: A Conference to Engage and Inspire
Nonprofit Works is the signature annual conference of the Nonprofit Center. Each year we strive to push the boundaries of learning and practice within the Northeast Florida nonprofit sector through innovative and affordable programming. By bringing nationally renowned experts to the Nonprofit Works stage, we empower our local nonprofits to explore new ideas in nonprofit strategy, leadership, operationalizing racial equity, and more. This full-day event provides nonprofits with the tools and connections they need to strengthen their impact in the community for the coming year.
NONPROFIT WORKS 2022: FUTURES OF THE SECTOR
The Nonprofit Center of Northeast Florida invites you to join us at our fifth annual Nonprofit Works conference at the Florida Blue Conference Center located in Jacksonville, Florida on Thursday, June 23, 2022.
The theme this year is FUTURES OF THE SECTOR. Let us join together and envision a more vibrant and robust nonprofit sector that is marked by innovation, an abundance of resources, and investment into the people that drive missions forward.
Nonprofit Center Member rates:

Non-Member rates:
Keynote Speaker - Dr. S. Atyia Martin
Our keynote speaker is Dr. S. Atyia Martin, CEO and Founder of All Aces, Inc., a consulting firm whose mission is to activate consciousness, catalyze critical thinking, and transform capabilities that advance racial equity and build resilience in nonprofit, for profit, and government organizations. Dr. Martin has over 20 years of experience applying the principles of racial equity and social justice during her career in resilience, emergency management, public health, and intelligence.
Dr. Martin serves as a Distinguished Senior Fellow at Northeastern University's Global Resilience Institute. In her previous role as the first Chief Resilience Officer for the City of Boston, Dr. Martin led the development and implementation of Boston's first resilience strategy which was the first one in the 100 Resilient Cities network to make racial equity, social justice, and social cohesion the foundation of building resilience across the city.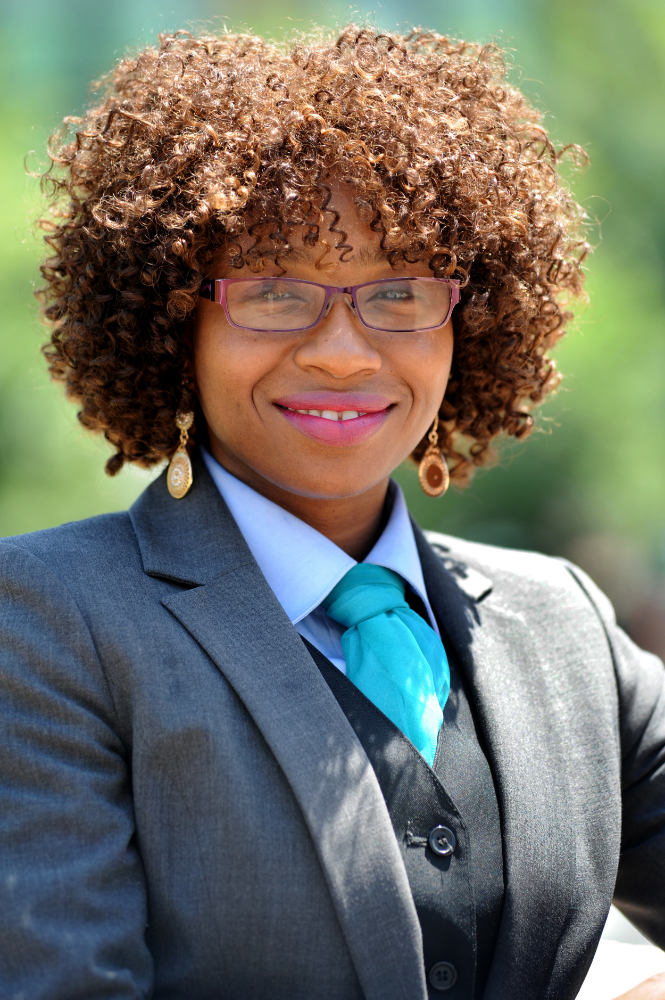 Nonprofit Works Agenda
8:15 - Registration & Breakfast Open

8:45 - Special Performance from Girls Inc. of Jacksonville Girls & Alumnae

9:00 - Conference Welcome

9:15 - Keynote Address: Building Equity to Thrive in the Face of Uncertainty, Dr. Martin
9:40 - Resilient Future Panel 
10:30 - Breakout Sessions

Room B: The Chief Development Officer & The Database: New Questions to Ask
Room C: Working Together: How Nonprofit Leaders Work Collectively with their Boards, Staff, and Volunteers to Advance the Mission
Room D: Reenergizing & Rebuilding Your Leadership Connection
Room E: Futures of the Communications & Marketing Sector: How Digital Activism will Affect Nonprofits

11:45 - Nonprofit Sector Advocate Luncheon
12:45 - Mental Health Break with Watercolors
1:15 - Partner Expo - Visit Our Vendors!
1:40 - Breakout Sessions

Room B: Success is not Final; Failure is not Fatal: How Nonprofits and Philanthropy can Drive Innovation in Changing Times
Room C: Strategic Futuring
Room D: Giving in Florida: Dive into the Data & Prioritize Future Fund Development Initiatives
Room E: The Race Cards: Critical Conversations about Race

2:55 - Future of Philanthropy Funders Panel 

4:15 - Conference Close Out
Featured Breakout Sessions
Resilient Future Panel moderated by Nonprofit Works Keynote, Dr. Martin
Panelist: T-Neisha Tate, Vice President of Social Responsibility and Impact, Jacksonville Jaguars
T-Neisha Tate is entering her twelfth season at the Jacksonville Jaguars as the Vice President of Social Responsibility and Impact.  She oversees the Jaguars' neighborhood revitalization effects and  Inspire Change platform, which seeks to drive systemic change and equality in Jacksonville by leveraging the power of football.  In her previous role with the Jaguars Foundation, T-Neisha oversaw youth programs and initiatives, including Honor Rows, the NFL's largest charitable use ticketing program, educational partnerships, Youth Football, and NFL Play 60. She also works as an Adjunct Professor for the Graduate Program of Sport Management at California State University Long Beach.
T-Neisha, a native of Jacksonville, attended Nova Southern University and Florida State College at Jacksonville and received her Sports Impact Leadership Certificate from Johns Hopkins University.  In 2020, she was recognized as one of Paradigm for Parity 2020 Women on the Rise and earned three ADDY Awards for her contributions to the Jaguars 2021 NFL Inspire Change content digital series.  She has worked in grassroots programming for more than twenty years and has a passion for partnering with programs that focus on creating safe out-of-school-time spaces in underserved communities.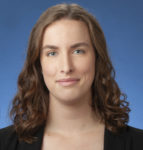 Panelist: Anne Coglianese, Chief Resilience Officer, City of Jacksonville
Anne Coglianese is the Chief Resilience Officer for the City of Jacksonville.  In this capacity, Anne leads the development of resilience initiatives to ensure Jacksonville can adapt and thrive in the face of acute shocks and chronic stresses brought on by climate change.  Prior to joining the City of Jacksonville, Anne served as the Coastal Resilience Manager for the City of New Orleans where she implemented nature-based solutions to sea-level rise and coastal land loss.  Anne's previous experience also includes serving at the White House Council on Environmental Quality, where she participated in the development of climate adaptation and resilience policies to meet the Obama Administration's resilience goals.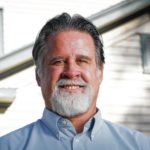 Panelist: Bill Lazar, Executive Director, St. Johns Housing Partnership 
Bill Lazar's career in the housing industry began when he was hired as a carpenter in 1988. He worked with Lutheran Social Services of Northeast Florida to make repairs on homes for low-income seniors. Since then, he's gone on to become a state certified residential builder and a champion for affordable housing for more than 30 years. Bill is the Founder and Executive Director of the St. Johns Housing Partnership (SJHP). SJHP works to improve substandard housing and is a HUD-certified counseling agency. They own and manage over 60 rental properties in St Johns and Clay County. In 2021, Bill was appointed to the Affordable Housing Advisory Council by the Federal Home Loan Bank of Atlanta and currently serves on the board for the St. Johns Builders Council.
Future of Philanthropy Funders Panel moderated by Nonprofit Center CEO, Rena Coughlin
Panelist: Ronnie King, Co-Founder, MyVillage Project Community Fund
Ronnie King is the owner of Scratchwerk Tech, which designs customized software development and integration solutions. Ronnie is an active community volunteer and co-founder of the MyVillage Project Community Fund, providing grants and resources to support over 60+ Black nonprofits. The MyVillage Project helps to coordinate community programming that improves educational outcomes for students of color. Ronnie is also an advocate for tech diversity initiatives and worked to establish the First Coast Youth STEM Conference, "Coding in Color" summer camp, Scratchwerk Academy and 100 Stars STEM Center for underrepresented students.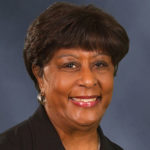 Panelist: Velma Monteiro-Tribble, Senior Director, Foundation Community Investments, Florida Blue Foundation
In her executive position, as Senior Director of Foundation Community Investments at the Florida Blue Foundation, Velma is responsible for carrying out the vision, mission, strategic direction, management, and supervision of the philanthropic giving decisions and investments across the state of Florida for the Foundation and Florida Blue. Prior to this position, she was the Chief Operating Officer and Assistant Treasurer at Alcoa Foundation in Pittsburgh, PA, and New York, NY directing all facets of the business with a $500 million dollar global budget. Ms. Monteiro-Tribble also served as an executive with the W.K. Kellogg Foundation working primarily on initiatives and partnerships in Latin America and South Africa.
Currently, Ms. Monteiro-Tribble serves on several nonprofit boards, including Florida State College System Foundation, Jacksonville Urban League, Jacksonville Women's Giving Alliance, and the Jacksonville Ritz Chamber Players. She is past chair of the Advisory Board for the Morehouse College International Leadership Center and has served on the boards of Seton Hall University, Highmark Foundation, Tampa Bay Community Foundation, and WQED Public Broadcasting, and other local, national, and international boards.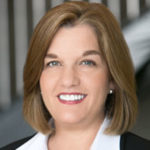 Panelist: Nina Waters, President, The Community Foundation For Northeast Florida 
Nina joined The Community Foundation For Northeast Florida as Executive Vice President in 2001 and was promoted to President in 2005. Under her leadership, Foundation assets have quadrupled grown from less than $60 million in 2002 to more than $600 million in 2021, and annual grants to the community have grown from $9 million in 2002 to more than $43 million in 2021. She currently serves on the Jacksonville Civic Council, Jacksonville University's Board of Trustees and Jacksonville University Public Policy Institute's Board of Advisors, and has chaired the boards of both the Southeastern Council of Foundations (now Philanthropy Southeast) and Community Foundations of Florida.
Strategic Futuring
Speaker: Clanzenetta "Mickee" Brown, Special Project Partners
War! Pandemics! Social disruption! Economic strife! Environmental upheaval! What does strategic planning look like in the midst of such uncertainty?
Our present proves that major shifts in how we live and what we prioritize can change overnight. Strategic Planning is an exercise in thinking about our work in 3-to-5-year increments, which may be inadequate in a volatile world. Instead, let's consider the tenets of Strategic Futuring to build more viable communities today and better prepare for the next 50 years.
The Chief Development Officer and the Database: New Questions to Ask
Speaker: Missy Ketchum, Episcopal School of Jacksonville 
Databases have long been used to report on fund-raising efforts, but how can we use them to set strategy?  Let's take a hard look at the capacity of our databases to serve our work, from fields we didn't think were that useful to dashboards that tell a broader story than how much we raised this year. The database can be a starting point for designing programs which serve donors we've likely been unknowingly leaving out of our stewardship and engagement efforts. A cloud-based database gives all of us access to powerful information; learn how to harness this power more fully to cultivate, solicit, and steward supporters of your mission.
Participants will learn:
Structure, documentation and assignments: a yearlong guide to keeping your database clean
From reporting to forecasting, and why you as the leader need to understand what is possible
The most important reports to give your development committee
The other metrics that matter
How we can identify our underserved and understewarded donors and bring them to the table
This session will have time for a collaborative share-out from participants of the treasures they value most in their organization's data.
Giving in Florida: Dive into the Data & Prioritize Future Fund Development Initiatives
Speaker: Leah Donelan McDermott, Florida Nonprofit Alliance
New research on individual giving in Florida gives us some insight on what donors want, don't want, and how they make decisions. Join Florida Nonprofit Alliance for discussion-based activities on how your nonprofit organization can take this research and implement it to maximize your development and community engagement activities.
Giving in Florida, the first research of its kind in Florida, is a joint venture between Florida Nonprofit Alliance, the Jessie Ball duPont Fund, and the Indiana University Lilly Family School of Philanthropy. Giving in Florida aims to increase the understanding of philanthropy and provide the region's nonprofit sector, donors, and policy makers with valuable research allowing them to understand the motives and incentives behind charitable giving behavior. The study:
Provides analysis of how giving and volunteering patterns change with different donor demographics with the goal of encouraging the nonprofit sector to better connect with a wider range of donors.
Offers unique insights into the wide range of ways that Floridians give back, including giving money directly to friends and loved ones, contributing to crowdfunding campaigns, and helping in ways other than giving money.
Identifies areas of opportunity for the nonprofit sector.
Futures of the Communications & Marketing Sector: How Digital Activism will Affect Nonprofits
Speakers: Michelle Guglielmo Gilliam & Charlene Jones, Point Taken Communications
In this session, Michelle and Charlene with local marketing and PR firm, Point Taken Communications, will discuss the changes in digital activism that will impact how nonprofits are connecting with constituents - from staff and donors, to media partners. Key topics covered will include: reduction in journalism and media outlets that will affect nonprofit PR efforts, changes in web design and reporting (i.e. Google Analytics is changing to GA4), how to utilize PR and marketing for employee recruitment, how nonprofits can overcome challenges with social advertising that have come up through the pandemic, and how to navigate changing donor demographics and engage the next generation of donors.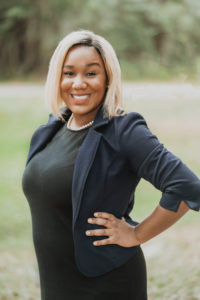 About Point Taken: Point Taken Communications, a boutique Jacksonville public relations and marketing firm serving brands nationwide, creates engaging campaigns that ignite positive change and move audiences to action. We go above and beyond, ensuring each client gets the best return on its investment. Our team of senior professionals has decades of experience bringing bold, creative ideas to life to help companies and nonprofits grow and evolve. At Point Taken, our clients inspire us to fuel progress for your organization, your industry and our world.
Success is not Final; Failure is not Fatal: How Nonprofits and Philanthropy can Drive Innovation in Changing Times
Speaker: Clayton Levins, Smart North Florida
Technology is ubiquitous and data is all around us. Private sector has the means to innovate but what about nonprofits, philanthropy, and NGO's? How do these entities start small to work big? In this session we'll delve into technology adoption, innovation, and data aggregation to solving the critical problem statements that have been with us for generations and the new ones forming every day. We'll also discuss how you can achieve success no matter the size and scope of your organization.
Working Together: How Nonprofit Leaders Work Collectively with their Boards, Staff, and Volunteers to Advance the Mission
Speaker: Drew Reynolds, PhD, MSW, MEd, Common Good Data Consulting 
This workshop is for nonprofit leaders seeking to build their community-based leadership skills in working with board members, staff, volunteers, and other stakeholders. Through small group discussion, participants will apply principles of discernment and democracy (shared governance and collective decision-making) to common nonprofit leadership challenges to inspire community and organizational change. Nonprofit leaders will gain skills to work with their boards, staff, and volunteers that inspire, motivate, and unite diverse constituencies together around common goals. Board members, executive directors, active volunteers, and other nonprofit leaders are encouraged to attend.
Reenergizing & Rebuilding Your Leadership Connection
Speaker: Liz Wooten-Reschke, MPA, CGT, CDLTF, Connect For More
This interactive, working session is focused on the real-time issues brought up by participants on areas of trust-building with board, staff, donor, volunteer, or community partners. Take aways include three different levels of engagement/trust-building activities: small/quick wins, meeting/retreat options and long-term culture focus.
Mental Health Break: Watercolor Activity
Artist: Teresa Cook, Watercolorist & Designer, CEO of Mode de Vie Handbags
We know employee health and wellbeing is an important part of staying motivated in our work. Come take a break at this session and let your mind wander as you use watercolor pencils to create a unique take-away while learning more about your fellow colleagues and new paint techniques.
The Race Cards: Critical Conversations about Race
Speaker: Kemal Gasper, 904ward
904WARD wanted to create opportunities for challenging dialogue and help others have productive, authentic conversations about race. Our solution was a deck of conversation-starting cards, prompting participants to share personal experiences with racism, understand biases, discuss topical issues, and visualize their own role in racial equity.  Accessible and personal, the Race Cards have helped to create safe spaces for over 1,000 people to explore issues and experiences related to race and racism. In this session, you will learn a bit more about the Race Cards and the services 904WARD provides, ways to use this tool in your own organization, and participate in a Race Cards conversation to experience the impact for yourself.
Thank you to our presenting sponsors!

Jessie Ball duPont Reflective Practice Fund

Interested in being a vendor at Nonprofit Works 2022? Complete the short form below describing your opportunity or product.