The effects of COVID-19 on our sector and communities have been far-reaching.
Read our latest research report Repositioning for Strength: The Northeast Florida Nonprofit Sector and COVID-19 and view a selection of resources related to managing your nonprofit business.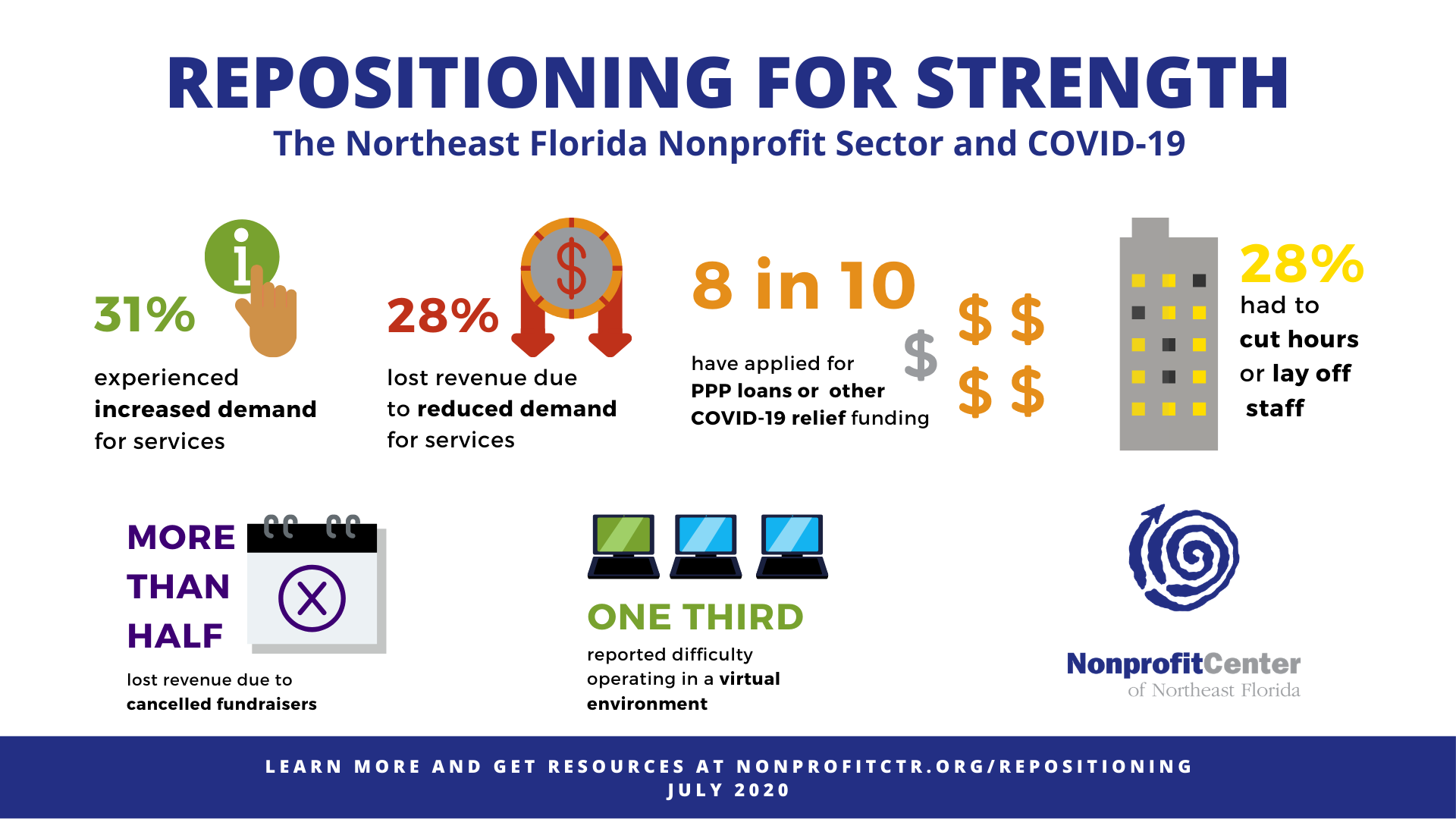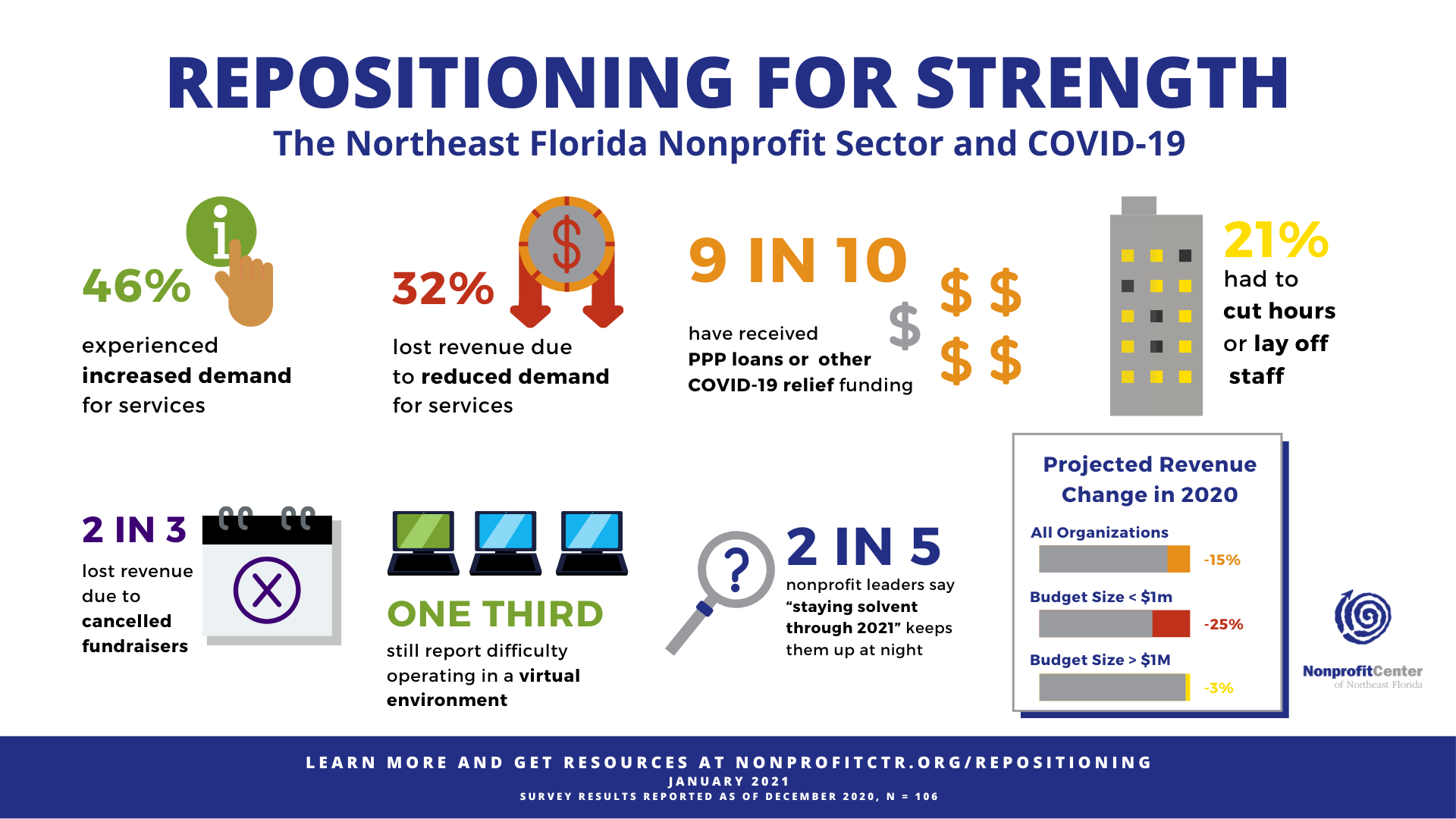 Have a resource to suggest? Please send an email to Autumn Lee.
This page was last updated at 12:00 PM EDT on August 31, 2021.