The Nonprofit Center invites you to join us on June 17, 2021 for a half-day virtual summit that celebrates the resilience of the sector's most essential resource: our humans. Resilient 2021 will provide you with an opportunity to reflect and learn about organizational culture through two important lenses of racial equity and employee health and well-being practices.
June 17, 2021 9:00AM - 12:15PM
Resilient 2021 is being provided at an affordable ticket price to enable participation of staff, board, and volunteers from all levels of an organization.
Member Rate: $25.00
Non-Member Rate: $50.00
Tickets Include Access to:
Keynote from Dr. Angela Jackson, New Profit

Panel Discussion with local Funders and Nonprofit Leaders

Workshop with Beth Kanter, Author of the Happy Healthy Nonprofit
Learn more about our speakers below.
We want you to bring your team!
Register a team of 3 or more to be eligible for a virtual coffee chat facilitated by a Nonprofit Center staff member and the Coffee will be on us!
The virtual coffee chat gives your team the opportunity to engage in post-Summit reflection around employee health and well-being with a neutral facilitator from the Nonprofit Center.
Keynote Speaker: Dr. Angela Jackson
Our keynote speaker is Dr. Angela Jackson, Managing Partner at venture philanthropy firm New Profit.
In her work with New Profit, Dr. Jackson is passionate about leading the Future of Work Grand Challenge an initiative launched in 2020 that invests in technical solutions to upskill displaced social entrepreneurs from underinvested communities, getting them into jobs that have a true living wage. The Grand Challenge is a collaborative partnership between XPRIZE, MIT Solve, JFF, and Jobcase with funding from Walmart.org and Strada Education Network.
Dr. Jackson is a recognized expert on the Future of Work with a career that spans several sectors. She has previously held senior marketing roles for Nokia and Viacom and was founder and CEO of the Global Language Project, a nonprofit leveraging world language learning to equip students for opportunities in higher education and the workforce. You can read more about Dr. Jackson's insights on the intersection of race and the future of work on her blog.
We are elated to have Dr. Jackson join us to speak to attendees about the future of the workforce and the responsibility of the sector as we move into a new era of advancing equity and shared power.
Panel Discussion: Advancing Equity in Funder-Grantee Relationships
Join Dr. Jackson as she leads a panel discussion with local nonprofit and philanthropic leaders about the equity responsibilities of grant-makers and benchmarks for diversity, equity, and inclusion that nonprofit organizations should be tracking. Check back for panelist bios!
Featured Panelists: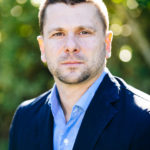 Jeff Chartrand, Advisor to The Chartrand Family Fund at The Community Foundation for Northeast Florida
Samir Gupte, Chief Change Officer, Samiracles Consulting and  Executive Director, Nassau Racial Equity Coalition
Skills Workshop: Sustaining Well-being for Last Leg of Pandemic & Beyond
In the last year, we've all become experts at getting work done in remote or hybrid workplaces. With the availability of vaccines, we are reaching the last mile of this exhausting and punishing marathon. To cross the finish line, we need to continue to encourage employee well-being, trust, and balance needed to achieve our missions. It's even more important when the lines between work and personal life are blurred or even non-existent as the pandemic drags into its second year.
It is key to focus on your team's connection to each other and a culture of well-being, especially when our couches are our watercoolers. We also have to encourage work/life balance, practice extreme self-care without guilt, and adopt digital wellness routines. Personal resilience needs to become the new workplace norm as the world heals from the devastating impact of the Coronavirus.
Join Beth Kanter (www.bethkanter.org), nonprofit thought leader, virtual facilitator, and author of the Happy Healthy Nonprofit for an interactive workshop session on how to build your personal resilience and calm during a time of high anxiety.  She will facilitate an engaging session and share tips to help you maintain work/life balance during this difficult time and help you succeed in post-COVID world.
Takeaways
Understand work-life balance practices that many nonprofit professionals are embracing to ensure their resilience while working remotely
Learn tips and best practices for digital wellness and how to survive an all-zoom, all-the-time work environment
Identify ways with colleagues on how to activate a culture of wellbeing that is supportive of all and simple and low-cost ways to introduce wellbeing programs into your workplace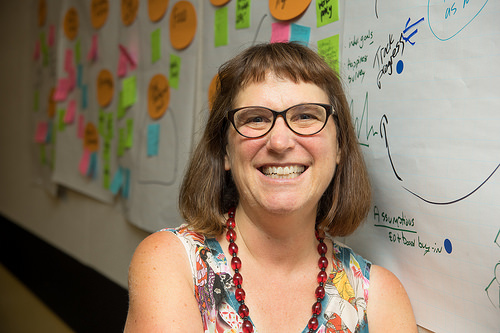 Thank you to our generous sponsor!