Nonprofit Works: Inspire - Speaker Bios
Nonprofit Works is the signature annual conference of the Nonprofit Center. Each year we strive to push the boundaries of learning and practice within the Northeast Florida nonprofit sector through innovative and affordable programming. By bringing nationally renowned experts to the Nonprofit Works stage, we empower our local nonprofits to explore new ideas in nonprofit strategy, leadership, operationalizing racial equity, and more. This full-day event provides nonprofits with the tools and connections they need to strengthen their impact in the community for the coming year. We are excited to introduce our featured Keynote and Breakout Session Speakers.
Breakout Session Speaker Bios
Catalyzing Nonprofit Sustainability: Creating a "Fee for Service" Model
     
Stella Johnson
Stella Johnson is a visionary with a track record of leveraging new technology to improve service delivery and outcomes that turn around and sustain nonprofit organizations. Over the past 25 years, Ms. Johnson has achieved significant performance improvements during critical times by clearly communicating vision, instilling pride and changing the culture. Her specialties are conducting research and financial analyses to understand the cost of care and making critical decisions that eliminate losses and introduce new programs and services to financially sustain and grow organizations.
Ms. Johnson earned a bachelor's degree in psychology with a minor in sociology at the University of North Florida. Since 2017, she has been the Chief Executive Officer at Hope Haven. Prior to that, Ms. Johnson was the ED at the Family Nurturing Center. Ms. Johnson is regarded both locally and nationally for strategic planning, turnaround, process improvement and for developing and executing fee-for-service and information management systems that ensure organizational sustainability in both good and challenging times.

Kim Jufer
Kim Jufer is a dedicated and innovative leader who utilizes data analytics to inform strategy in meaningful and actionable ways when making critical organizational decisions. She has held positions of increasing responsibility over the past 25+ years in both for and nonprofit organizations. For the past eight years Ms. Jufer has been the Chief Financial Officer at Hope Haven. In this position, she collaborated with the CEO to turn around the organization at a critical juncture, using financial analyses to understand the cost of care.
Additionally, she found numerous cost savings and implemented process improvements, which captured millions of dollars, allowing for staff, program and infrastructure improvements. In 2023, Ms. Jufer transitioned into the role of Chief Administrative Office as part of the long-term organizational succession plan.
Ms. Jufer earned an associate's degree at Florida State College at Jacksonville while working full time as the Director of Finance at the Girl Scouts of Gateway Council. Ms. Jufer also has extensive experience managing accounting departments at First Bank of Jacksonville and Community First Bank. In the latter, she was hand-picked to manage the conversion from Community First Bank to Compass Bank after the purchase and merger. Ms. Jufer is known for her business and financial acumen and advice in sustaining and growing organizations.
Developing Your Leadership Pipeline

Anthony A. Dicks
Anthony A. Dicks, Jr. is a leader's leader! His passion for leadership development is seen through his work with emerging leaders across a multitude of industries. He has spent over two decades preparing people with diverse responsibilities to reach their optimal leadership potential. He firmly believes that leaders are not developed by accident, they must be engineered.
A. A. Dicks, Jr. possesses a B.S in Applied Mathematics from North Carolina A and T State University, an MBA from Webster University, and an Executive Certificate in Digital Marketing from Cornell University. He currently transforms leaders as the Senior Leadership Consultant for 180 Management Group.
Equity in Action: Research-Based Practical Strategies for Organizational Change 

Dr. Audrieanna Burgin
Dr. Audrieanna Burgin is a Senior Research Scientist at WGU labs, a research organization whose mission is to accelerate the pace of innovation in education and increase pathways to learning. At WGU Labs, Dr. Burgin leads equity audits and efficacy research of educational institutions. She is the founding director of the University of North Florida's Diversity in Business program, a community of support for students of color within the Coggin College of Business. Dr.Burgin earned her Ph.D. in Economics from Florida State University, completing her Topics in Educational Attainment & Labor Outcomes dissertation. Her research explores the intersections of labor, race, and education. Dr. Burgin proudly serves as the Founding Chairman of the board of directors for Becoming Collegiate Academy, Florida's first HBCU-inspired charter school.
Engaging with Higher Education: How to Get Young, Motivated Talent EXCITED About Your Nonprofits Mission
Joshua Nemery
Joshua is a sophomore political science student at the University of Florida. In addition to a passion for off-road cycling and the art of film, Joshua is dedicated to making nonprofits as efficient as possible in serving their beneficiaries. With a background in public speaking, Joshua has a plethora of experience delivering presentations and communicating with a large audience.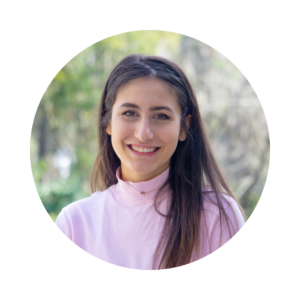 Leila Ouhri
Leila is a senior political science student at the University of Florida. Her background in political organizing and development studies sparked an interest in making well-intended programs well-performing, too. From presenting at research symposiums to working as a junior docent, Leila is a skilled public speaker.
From Drab to Fab: Successful Donor Relations & Stewardship Practices 

Courtney Weatherby-Hunter
Courtney is a Jacksonville native who has worked as a fundraiser for 15 years. With a passion for child advocacy, Courtney brings a comprehensive and forward-thinking outlook to her development role as she started her career on the front-lines of child welfare. She has worked for various local and national nonprofits including We Care Jacksonville, Boys & Girls Clubs of Northeast Florida, the American Lung Association and Children's Home Society of Florida.
Courtney is currently the Fund Development Director for the Jacksonville Public Education Fund. Since becoming a fundraiser, she has formed lasting relationships with individuals, corporations and foundations, as well as built successful development and engagement teams, resulting in more than $10 million in donations, gifts and grants.
Courtney is a member of the Association of Fundraising Professionals, Vice Chair for the Public Service Grants Council with the City of Jacksonville, Steering Committee Member of the Women's Giving Alliance (WGA), and a graduate of the Leadership Jacksonville Class of 2020. She lives in San Marco with her husband and two dogs.

Maggie Hightower
Maggie Hightower, MHA, is an Associate Vice President for Nemours Children's Health Alliance, the division responsible for institutional advancement at Nemours Children's Health. As AVP, Mrs. Hightower has initiated a systemwide Grateful Patient & Family Philanthropy Program, leading its strategy and marketing.
Prior to her current role, Mrs. Hightower successfully led the first-ever comprehensive fundraising campaign for Nemours Children's Health, Jacksonville. Her leadership in relationship-building and skillful stewardship resulted in an unprecedented $7 million investment from individuals and community partners including THE PLAYERS, Florida Blue, Daily's Foundation and others. .
Her 20-year career in philanthropic leadership spans four very distinct nonprofit organizations, including Nemours, Florida State College Foundation at Jacksonville, the Jacksonville Public Library Foundation and Best Buddies International.
A graduate of Leadership Florida, Leadership Jacksonville (2010) and Past President of the Association of Fundraising Professionals, Mrs. Hightower continues to contribute as a volunteer with each of these organizations. Mrs. Hightower serves as a Board of Trustee for Jacksonville Country Day School and has been recognized as a "Woman of Influence" and was a 2008 "Top 40 Under 40" by the Jacksonville Business Journal.
Mrs. Hightower received her undergraduate degree from the University of North Florida and received her master's degree from the University of Central Florida. She and her husband, Parker, have been married for 17 years and have a 9-year-old daughter, Gracie.  They enjoy spending their time in North Carolina and Ponte Vedra Beach. Mrs. Hightower loves Orange Theory, reading and traveling.
Anthony Sutton
Anthony Sutton, CFRE is the Chief Development Officer for Pine Castle, an organization that works with adults with intellectual and developmental disabilities (IDD) in Jacksonville, Florida.  He is a veteran of the nonprofit industry with a passion for philanthropy and making Northeast Florida a better place to live for adults with IDD.
Prior to joining Pine Castle, Anthony served as Director of Donor and Foundation Services for St. Vincent's HealthCare Foundation and as Director of Donor Relations and Special Events for Florida State College Foundation.  In addition, he worked at the United Way of Northeast Florida as a Campaign Manager.  In total, Anthony has raised over $15M to help advance philanthropy in Northeast Florida.
Anthony is very active in the Northeast Florida community serving as past President of the Association of Fundraising Professionals, past Chair of National Philanthropy Day, member of the Planned Giving Council of North Florida and Association of Donor Relations Professionals, Vice President of the J. Allen Axson PTA, Board Member of the Warren Willis United Methodist Camp and serves on the Staff Parrish Committee at his church.
Anthony is married with three children and enjoys spending time with his family at Disney, camping, traveling and making memories.
From "I Can't" to "AI Got This": Inspired Ways ChatGPT Can Support Your Team's Work

Tina Wirth
Tina Wirth, Wirth Works LLC, has been in Economic Development and the Nonprofit sector for more than 20 years, including leadership roles at the Charleston Metro Chamber, JAX Chamber, and Duval County Public Schools. She has specialized in education and workforce development, launching the JAX Chamber's Earn Up talent collaborative in 2014 and the Charleston Chamber's Mapping Your Path college and career toolkit in 2019. Recent clients include United Way of Northeast Florida, MyVillage Project, City Year Jacksonville, The Community Foundation for Northeast Florida, LIFT JAX and DCPS. She is a proud UNF alumna with a BA in Communications, and recently earned certification in Prompt Engineering for Chat GPT from Vanderbilt University.
How to Integrate the Rethreaded Process into our Organizations: Turning Threads of Harm into Threads of Potential
Kristin Keen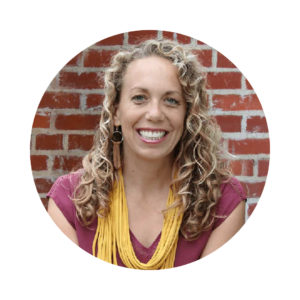 Kristin Keen is the Founder and President of Rethreaded, Inc. Founded in 2011, Rethreaded creates jobs for survivors of human trafficking by selling both international and local goods produced by these survivors. Kristin lived and worked for five years in Kolkata, India where she encountered the life-stealing effects of the area's sex trade on a daily basis. She helped co-found a business that could offer these women a safe haven. Today, Sari Bari is a thriving business that employs more than 120 people in Kolkota who create handmade blankets and other products from traditional fabrics. Upon her return to Jacksonville, Kristin felt called to fight the sex trade on a local level, and Rethreaded was born. Among many other awards, Kristin has been named an up and coming business leader in Jacksonville's annual "40 under 40" recognition, was chosen as one of Girls Inc. "Women of Vision" awardees, and was recognized by the Florida Retailer Federation as Outstanding Retail Leader of the Year.
Learning for Impact: Crafting Data-Driven Learning Journeys for Nonprofit Excellence

Cordes Lindow
For as long as Cordes can remember, she has been involved in community work and helping others improve. Over the past three decades, Cordes has designed learning experiences in almost every subject and format possible, ranging from summer camp programs for the YMCA, Girl Scouts, and Boy Scouts to educational guides for PBS and CSPAN. She has also designed learning for United Nations workers in Kosovo, translators for the Prime Minister of Kosovo, church programs, English teachers, international exam preparation, high school curriculum, and leadership development for executives. Cordes holds a master's degree from The George Washington University School of Education and Human Development and has undergone additional training in consulting, instructional design, cohort-based learning, and learning cluster design. Cordes met her husband while serving in the Peace Corps, and they have spent nearly two decades living overseas and raising their four children. She resides in Ponte Vedra, Florida, with her husband, three children, and their dog.
Leveraging Behavioral Economics to Enhance Fundraising

Dr. Svetlana Bender
Dr. Svetlana Bender is the head of Behavioral Science and Technology Solutions at GuideWell and is responsible for experimentation, development of innovative solutions, and applying behavioral science techniques aimed at improving individuals' well-being and health-related decisions. Prior to her current role, she was the head of behavioral finance at UBS and worked at Allianz Global Investors Center for Behavioral Finance.
Svetlana has authored papers in academic journals and is a frequent presenter on behavioral economics and generative AI. She holds a PhD in Behavioral Science from the University of Warwick, United Kingdom, a master's degree in International Business and Economics from City University, London, and a BA in Economics from Boston University.
We've Got Something to Say! How Podcasting Aligns with Your Marketing Goals
Jerail Fennell
Jerail Fennell is the Director of Marketing & Communications for 904WARD. Jerail graduated from Jacksonville University with his B.A. in communications, where he worked as the Station Manager for Dolphin Radio, Jacksonville's #1 college radio station. In 2023 Jerail completed his master's in marketing from Florida International University. Jerail specializes in digital marketing. Through the years, he's helped non-profit organizations organically grow their social media channels. He has created, produced, and hosted five podcasts in the Jacksonville area, with his podcast, The Dignified Delinquents, charting multiple times in the top 100 Apple Podcasts Charts: Comedy. Jerail resides in sunny Jacksonville, Florida, with his wife, Veronica, and their dog, Cole. Jerail enjoys stand-up comedy in his free time, spending time with family and friends, and traveling to different counties.
Where They Want to Be: Creating & Maintaining a Productive, Motivated, and Engaged Workplace

Denise Deisler
Denise Deisler joined the Jacksonville Humane Society in September 2011. She immediately built bridges and developed productive partnerships, increased revenue while reducing expenses, recruited an energetic, talented and enthusiastic board, and implemented new initiatives that contributed significantly to the community's no kill goal. Jacksonville has achieved a city-wide live release rate of 90+% for five of the last six years, making it one of the largest communities in the United States to do so.
Denise enjoys training, mentoring and consulting on a wide variety of topics including building successful partnerships, community engagement, board and staff development, and model no kill programs. She currently serves on Best Friends Animal Society's No Kill 2025 steering committee and leads the No Kill Florida committee. Prior to coming to Jacx, Denise was the ED of the Humane Society of Manatee County and also served as the COO of the Richmond SPCA.

Lawrence Nicolas
Lawrence is the Chief Operating Officer at the Jacksonville Humane Society. Lawrence graduated from the University of Colorado in Denver with a Bachelor's degree in communications and an emphasis on public relations. After graduating, Lawrence began working at a very large private animal welfare organization in Denver and the direction his life took changed forever. After spending nearly five years with that organization, Lawrence began working for Best Friends Animal Society in Salt Lake City, Utah, where he held many positions overseeing various aspects of sheltering operations as well as coalition building and relationship cultivation. Lawrence then moved to Florida and worked for Peggy Animal Rescue League for nearly two years prior to joining the Jacksonville Humane Society in 2021.
Inspire: Tomorrow's Leaders & the Future of Our Sector Panelist Bios

Rena Coughlin, CEO, Nonprofit Center of Northeast Florida
Since taking the helm as Chief Executive Officer in 2006, Rena Coughlin has focused on strengthening the nonprofit sector. She has made significant progress as the leading nonprofit sector advocate helping governments, philanthropic organizations, and citizens understand the importance and positive impact of local nonprofits-both in quality of life and financially within the region.
Previously Rena led Girls, Inc. of Jacksonville as CEO, providing programs for over 1,800 youth across multiple outreach sites.  Earlier in her career she spent eight years in Washington D.C. as a legislative aide to Senator Bob Graham.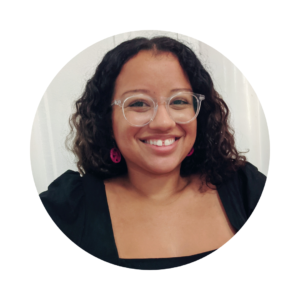 Issis Alvarez, Vice Chair, JASMYN
Issis earned a B.A. in Interdisciplinary Social Sciences at The Florida State University (FSU), She is an experienced researcher and data analyst, fluent in Spanish and has an impressive volunteer background that has allowed her to support the performing arts as a film and set assistant at FSU, co-director of make-up and costuming for Capital City Shakespeare, and the co-creative director for the Dream Defenders FSU Chapter. She's trained in conflict resolution. Her hometown is Tampa via Venezuela.

Lisa V. Johnson, Board Chair, Nonprofit Center of Northeast Florida
Lisa is currently Chief Technology Officer for IBM's Financial Services market and has responsibility for driving the organization's IT strategy and building a high-performing team to ensure increased efficiency and operational success across the global market through industry solutions and digital transformation.
She is a graduate of the Northeast Florida Leadership Program, Leadership Jacksonville, and served on the Mayor's Advisory Board, the Board of Trustee for the Jacksonville Regional Chamber of Commerce, the Junior Achievement Board of Directors, and the Board of Directors for Jacksonville Community Council Inc., and was honored as a Women of Influence by the Jacksonville Business Journal.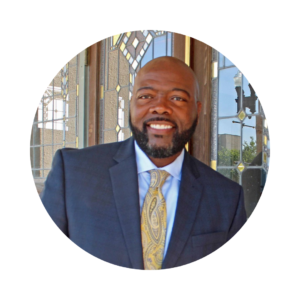 Reggie Fullwood, President & CEO, Operation New Hope
Reggie Fullwood is a native of Jacksonville and is the President and CEO of Operation New Hope. In this role, Reggie manages the day-to-day operations of the organization and its programs. He previously served as the Chief Operations Officer and Program Director for the agency's nationally recognized Ready4Work reentry initiative. Prior to joining Operation New Hope, Reggie served in various leadership roles, working at companies that included Vestcor and AT&T. He also served as the Executive Director at Metro North Community Development Corp. in Jacksonville. In 1999, he became the youngest person ever elected to the Jacksonville City Council where he represented District 9 and served two terms.  Reggie was elected to the Florida Legislature in 2010 and represented District 13 for six years. He received a Bachelor of Arts in Communications from the University of North Florida. He also attended Morehouse College in Atlanta and is a graduate of Leadership Florida.
Lori Richards, Executive Director, Beaches Emergency Assistance Ministry (BEAM)
Lori Richards is the Executive Director at Beaches Emergency Assistance Ministry, a position she has held since 2017. Before joining BEAM, Lori was the Executive Director at the PACE Center for Girls in Volusia County, and before that she was the Chief Operating Officer at Girl Scouts of Gateway Council. During her time at BEAM, Lori and the BEAM team  expanded food assistance programs, opened a satellite service center in Mayport, launched case management program for seniors, expanded thrift store operations and established an Endowment. After her retirement at the end of this year, Lori, and her husband Steve, plan a yearlong RV trip, with flights home every other month to visit their two grandbabies, ages 8 months and 3 months.

Billy Wagner, Board Chair, Mission House
Billy Wagner started his Agency in 2006 and it is now recognized as one of the top agencies in the United States. With the support of his amazing team he has achieved many milestone. He is a Bestselling Author and speaker and views his success as a beacon for those in need. He is on the Board of Mission House, Chair of the PVB Foundation, A Big Brother for over 10 years, and is the founder of the Wagner Family Foundation.
Thank You to Our Presenting Sponsors!