Local Focus.
Lasting Impact.™
Local Focus. Lasting Impact.™ is our nonprofit community's vision and multi-year strategy to unite and strengthen the Northeast Florida nonprofit sector. Click here to learn more about the Local Focus. Lasting Impact.™ Awards.
The Nonprofit Center, with critical support from The Community Foundation For Northeast Florida and the Jessie Ball duPont Fund, developed the first-ever nonprofit sector branding campaign, focusing on the economic impact and social value delivered by local nonprofits.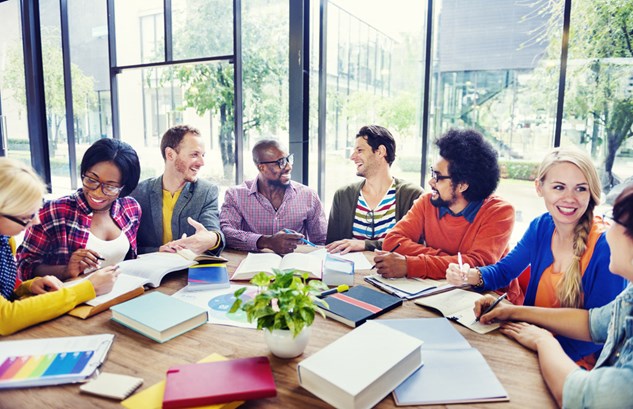 The Campaign Message is Based on Donor Insights
The Public Attitudes survey conducted in 2011 gave us the key findings listed below, which led to the Local Focus. Lasting Impact.™ tagline and logo design.
Key Findings: Donors, and potential donors, have clearly articulated their beliefs and needs:
Respondents in the public study were most likely to trust nonprofit organizations most to take action on issues (84%)
The most motivating statement to them is "local nonprofits are uniquely qualified to address local problems because of their ties to the communities they work in" (63%)
Further, the public believes:
"Our community would be a better place to live if more people gave more money or volunteered to help nonprofits" (77%)
The highest "Most Strongly Agree" statements clearly identify communication imperatives for all nonprofits:
Nonprofits would get more support from the public if they could show how effective they are (85%)
I would be more likely to support a nonprofit organization that could show me the return on my investment (64%)
Sharpen and enhance your communications and grant applications by leveraging the key donor and potential donor insights you'll find in the Public Attitudes Toward Nonprofit Organizations study. The study includes great information regarding the economic impact and social value of our local nonprofit sector.
The State of the Sector resources provide a snapshot of our local Northeast Florida nonprofit sector.
Public Attitudes of Nonprofits study - PDF
2015 Infographic - PDF
Recently the Chronicle of Philanthropy published the How America Gives study provides both a national overview and an interactive map for more local insights.
We've created a brief video to help you take the first step.This provides a campaign overview and what you need to know to get started.
Now that you have watched the video, you're ready to read the Local Focus. Lasting Impact.™ Communications Guidelines. This reviews the research highlights and provides practical tips how to incorporate the campaign idea into your organization's messages. We've even included a Frequently Asked Questions section - but please, call us if you have questions.
Proper use of the Local Focus. Lasting Impact.™ brand is important, the Communications Guidelines show you how to use these resources. Download the campaign logo and get creative: website, newsletters, collateral, T-Shirts, event signs, - keep the list growing!
You'll find a variety of formats: jpeg, png, and EPS for your convenience.
Local Focus. Lasting Impact.™  Nonprofit  Communications Guidelines - PDF   
The power of storytelling. The power of video. That's what our new Impact Library is all about. Helping nonprofits share their stories in multiple places to showcase their long-term community impact.
When your nonprofit has a new video about its impact please let us know so we can post it to the library. Yes! Your organization  may post more than one video.
View videos here: Impact Library
The Nonprofit Center has created two videos to kick-start your thinking and guide you through the creative process.
Step 1: Watch our Story of Impact, featuring the 2014 Local Focus. Lasting Impact.™ Collaboration and Innovation Award - Innovative Thinking program, InVEST.
Step 2: Watch the How to Create Stories of Impact video tutorial. This video uses elements of the InVEST story so it helps to watch them in this order.
Public Service Advertising
The Nonprofit Center has developed a Public Service campaign for broadcast, print, and online media to help us promote the Local Focus. Lasting Impact.™ campaign message. This campaign benefits all nonprofit organizations in the region and is an outstanding way for our local media to support of this vital sector. Together we can build higher awareness of our local nonprofits and the critical work they do on behalf of our communities.
If you are a nonprofit organization with friends in the media we urge you to help us spread the word and ask them to include our Public Service Announcements in their rotation.
The campaign online banner advertising units are below, ready for placement when remnant advertising space, or public service announcement space is available.



If you'd like to discuss how to start incorporating the campaign message into your organization's messages, need technical support, or have other questions, please email Autumn Lee.