First Person – Chatting about Resilience with CEO Eric Mann
The Nonprofit Center features local nonprofit leaders in a blog series called First Person. We asked YMCA of Florida's First Coast CEO Eric Mann to talk to us about the past year, sharing his perspective on leading, adapting, and caring for people and an organization through extraordinary times. His thoughts and experiences will ring true for many other nonprofit leaders who have faced organizational changes over the past 15 months.
---
YMCA of Florida's First Coast, like so many other nonprofits, has experienced business challenges related to operating during the ongoing COVID-19 pandemic. What changes will you integrate into your ongoing business strategies?
At the Y, people are the foundation of who we are, so when our branches had to close, our organization felt the impacts very acutely. Our world changed along with everyone else's.
Early in January of 2020, we formed a task force that included key staff and volunteers from the medical community. The purpose of the task force was to help us think about how COVID-19 would affect us if it made its way to the US and develop a plan for action. That preparation helped us quickly pivot; we started with communicating changes to staff and members alike, and our preparation enabled us to provide virtual offerings within days of the shutdown. Our plan also included how we would treat our staff, unfortunately, we had to furlough a large percentage of our staff. Fortunately, our board helped us raise an Employee Assistance Fund that we were able to use to help those who were furloughed. For positions that could be adapted to working from home, we offered flexible work schedules and are continuing to provide that flexibility to employees.
Our members have really enjoyed our virtual fitness offerings, which is why we recently launched our first-ever Virtual Y branch exclusively for members. With all-new features, members have the feel of being in class while in the comfort of their own homes. Unique technology allows members to interact with and see their friends during live classes, motivating them to move toward a healthier lifestyle together. This new Virtual Y also allowed us to serve our corporate partners as well.
Safety has and always will be one of our highest priorities. In addition to the COVID-19 protocols you can see in our facilities, like cleaning and social distancing, we have also invested in innovative technologies like enhanced air purification and UV lights in our air system that can kill airborne viruses and bacteria. These upgrades are permanent.
By staying true to our values of caring, honesty, respect, and responsibility during an especially challenging time, we continued to adapt and find ways to serve our community. We have created new programs for the community including phone call check-ins with seniors, emergency childcare for our health care heroes, and virtual fitness for all.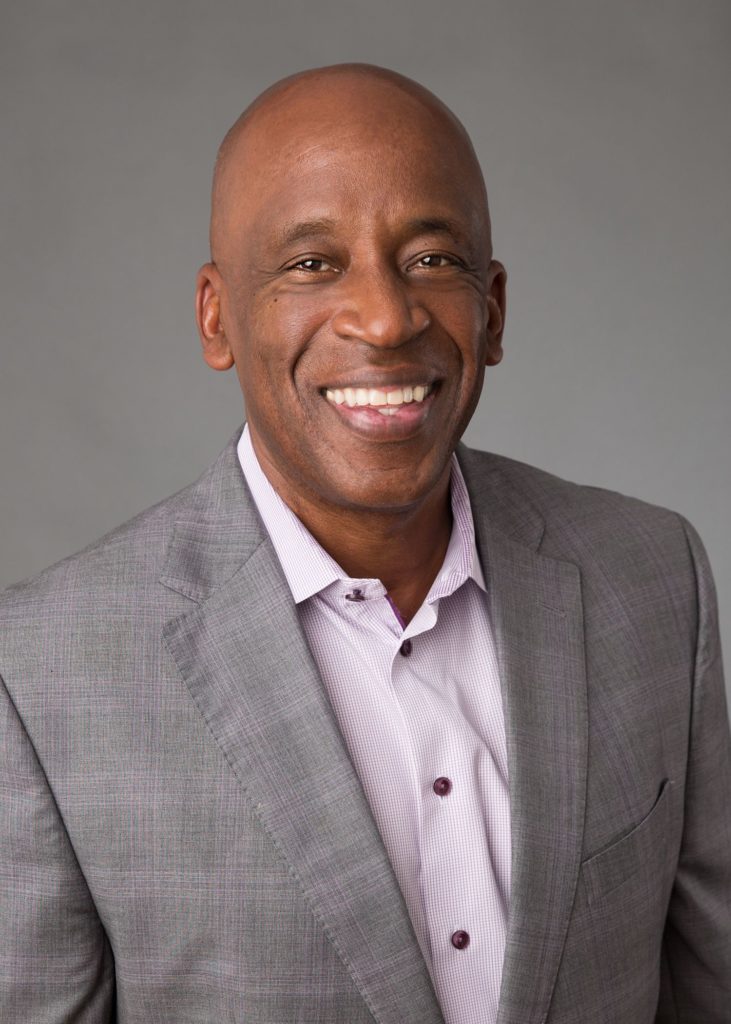 Alongside the COVID-19 crisis, our country began another wave of reckoning with Racial Equity last summer, prompting a high degree of stress and anguish on top of the uncertainty caused by the pandemic. As a Black man and a leader of a community organization, how did you address self and staff well-being during this time?
Leading any company or organization through 2020 was especially difficult. As a person of color, I felt all of the emotions the rest of the country did while watching George Floyd's murder – horrified, sad, anxious and frustrated, but like other leaders I know, I had to channel those feelings into action. The Y has a long history of working toward a more equitable and just future in communities across the nation – and around the world – every day.
Part of our effort to help our staff and volunteers understand and deal with the situation locally was to provide a safe space for their voices to be heard. We chose to include our board in these spaces, and we were able to have very candid conversations about how we were feeling. Nationally, YUSA also provided resources including several sessions led by some of the leading speakers on Diversity, Equity, and Inclusion. Our top priority was to check in with our employees about what was happening – on top of the stress from the COVID-19 pandemic, everyone needed to assess their own mental health during that time.
We don't have all the answers and we are not where we want to be, but our entire organization, including our board members, is committed to becoming an anti-racist, multicultural organization. We have added a key strategic priority to our current strategic plan addressing DEI and are working towards that goal.
I want to make sure our employees as well as our programs and services showcase the Y's diversity and inclusion commitment day-in and day-out: to unite people of diverse backgrounds and perspectives to help them find common ground. As I have seen YMCAs demonstrate repeatedly during this year, we can bring people together and inspire positive action to fill gaps and address disparities in communities.
Alongside the struggles of last year, YMCA of Florida's First Coast was chosen as a recipient by MacKenzie Scott for a sizable unrestricted grant. I imagine that a donation of that size could cause a strategic reboot or open up possibilities that weren't there before. Tell us about the impact that grant is having on your organization.
Ms. MacKenzie Scott's donation was a completely unexpected and unprecedented gift that we were excited and humbled to receive. The substantial contribution is a testament to the trust we have earned through our unwavering service to generations of families on the First Coast. We are so grateful for her generosity.
To uphold both Ms. Scott's confidence and that of all of our donors, our leadership team worked closely with the Metro Board to decide how to responsibly allocate her substantial gift to ensure every dollar donated is used to sustain our important work and have a lasting impact.
Her donation has strengthened our Y, ensuring we can continue to support the communities that need us the most. For example, we've been able to keep open the Johnson Y in Northwest Jacksonville, which serves some of our region's most vulnerable children, adults, and families. Through the onsite Teen Center, we are actively engaging teens in education programs and leadership opportunities to help them succeed academically while growing healthier emotionally and physically. Our onsite Healthy Living Center at the Johnson Y is key to providing equitable access to medical resources. The Healthy Living Center is open to the entire community and most services are offered at no cost. In another underserved community, we feed 20-30 people per day at our New American Welcome Center. We've had 1,400 visits there since January. We also now have a Mobile Pantry that will be distributing food to kids and families across our area who are in need.
As we look to the future, we have also identified new areas in which we can support our staff, members, participants, and community across the First Coast region. We plan to expand our service offerings and invest in facility improvements and other operational areas that will give us the opportunity to reach more people now and into the future. Thankfully, our improved financial position because of Ms. Scott's gift will help us handle new challenges that may lie ahead.