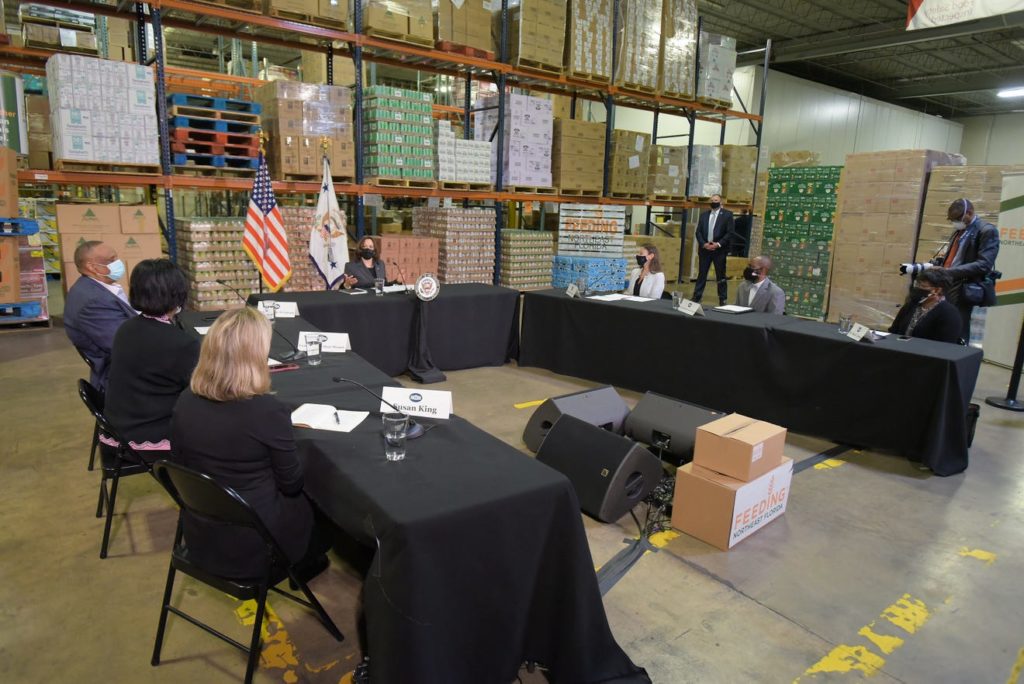 First Person – Advocacy lessons with CEO Susan King
First Person is a blog series hosted by the Nonprofit Center of Northeast Florida. Through the series, The Nonprofit Center will explore different aspects of nonprofit leadership in the words of nonprofit staff across the region. Through an informal conversation with Rena Coughlin, CEO of the Nonprofit Center, leaders share their insights on key skills to help leaders succeed in their roles. This post explores advocacy and building relationships with elected officials with Susan King, President, and CEO of Feeding Northeast Florida.
---
Rena: Susan, I think I speak for many members of our community when I say that I was thrilled to see Feeding Northeast Florida receive special recognition and a visit from Vice President Harris! Your organization has led the way in ensuring that people across Northeast Florida have safe ways to access food and nutrition. This work has become even more important throughout the COVID-19 pandemic. The Nonprofit Center believes in the power of advocacy, and so we want to pose a few questions to you about how nonprofit advocacy and becoming a trusted resource for elected officials and community stakeholders.
Here's my first question; I noticed that state and local officials knew you and trusted you to provide expert information during Vice President Harris's visit to the Food Bank. Do you have any advice for nonprofit leaders about building relationships with their local elected officials?
Susan: To advance the mission of an organization, the ability to influence policymakers is essential. In building relationships with decision-makers, I think there are three key objectives. The first is to be transparent in your efforts. The second is to provide solid data that educates and informs. And third, be able to effectively communicate what is most relevant to the individual lawmaker. It's not enough to provide policy research and analysis. We have to focus on clear communication of policy insights and the impact and importance to the individual elected official and their constituents.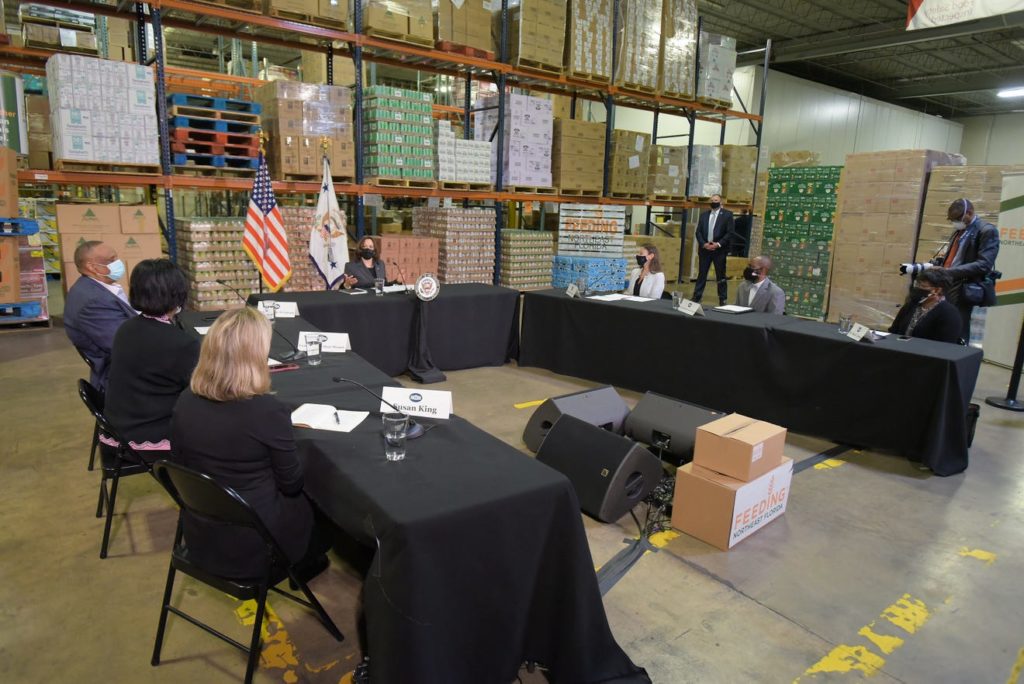 Rena: Absolutely! Elected officials want to know the impact of specific policies on their constituents, and nonprofits are uniquely able to share those day-to-day impacts of policies through our work with community members. I think every nonprofit organization wants to be able to share what their impact is in the community, but we all have a lot of data and stories. Help us zero in on what you think are the "vital statistics" for elected leaders?
Susan: In communicating data to elected officials, I think we need to be clear, honest, and to the point. It's important to be knowledgeable about the issues that are of interest to the lawmaker and offer yourself as a resource if they need additional information. It's usually helpful to connect with a legislative aid or assistant ahead of time as each elected official is different in the way they want information conveyed and in what detail.
Rena: I agree. Data about programs should reflect an organization's mission priorities and include analysis by demographics whenever possible. If your data can be broken down by zip code or compared to other geographic areas, that can also help illustrate your point. Finally, do you have any words of advice for organizations moving into the world of policy and advocacy for the first time?
Susan: Take baby steps. Join existing coalitions or partner with similar organizations in your sector who are engaged in public policy efforts. Remember that we have the knowledge, expertise, and experience. We have the data and real-life stories. And we have a responsibility to those we serve and the social issues we are trying to solve to be a voice. Policy and advocacy efforts create a powerful platform for our voices.
Rena: Advocacy is indeed a powerful platform. The goal of our advocacy should always be to elevate the voices of the people we are serving and provide insight and solutions to address the needs of program participants.
---