Clay County CEO Confidential is a quarterly meeting for the Executive Directors/CEOs of Clay County nonprofit organizations. It's an open and engaging conversation with your peers where you can discuss leadership and management issues, in confidence. Nonprofit leaders from organizations of all sizes and missions attend. Come join us!
Join Nonprofit Center CEO, Rena Coughlin, who leads this convening group!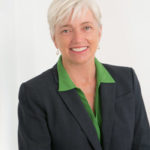 This convening group is part of the Capacity Building for Clay County Nonprofits Series.
The Nonprofit Center believes that a High-Performing Leadership team is one of the four key elements of an effective, sustainable and adaptable organization. To learn more about The Nonprofit Center's Stronger Nonprofits Framework, click here.