It has been proven that a strong company culture improves employee productivity and job satisfaction. But how do you create a culture that accomplishes this and know that you are effective at doing so? This interactive session will share tips for how to build and evaluate a healthy culture. Participants will leave with steps they can implement immediately as well as ideas to bring back to their leadership teams for discussion.
Join Deirdre Conner, Senior Director of Strategic Initiatives and Evaluation for the Nonprofit Center for this engaging session!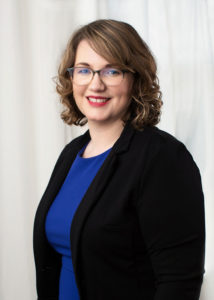 About Deirdre: Deirdre Conner joined the Nonprofit Center in 2017 to lead program, research, and consulting planning and supervises the successful execution and evaluation of these and other member resources. She previously served as Advocacy & Communications Director for the Jacksonville Public Education Fund, overseeing the organization's advocacy, communications and teacher leadership initiatives.
Prior to her career in nonprofits, she spent nearly decade as a print journalist. As a staff writer for The Florida Times-Union, she covered a broad range of issues, including nonprofits, urban and suburban affairs, education, demographics and race relations. Before moving to Jacksonville in 2007, Deirdre was a reporter for the Naples Daily News, writing about education and child welfare. Deirdre is a native of Miami, Florida, and earned a Bachelor's degree in Sociology and Anthropology from  Swarthmore College in Pennsylvania. She lives in Jacksonville with her husband, Larry Hannan, and their son, Rowan.
About the Clay County Series:
This series supports all organizations located in or serving Clay County. This professional development series (36 hours of total programming) focuses on strengthening leadership teams, which begins with the CEO and the Board, but also seeks to deepen the leadership structure by increasing opportunities for peer-learning and networking between managers and key volunteers. Events are free but do require a reservation. We thank the Paul E. and Klare N. Reinhold Foundation for their generous support of this series!