**This workshop is part of our 2023 Managing Successful Teams Series. To register for the full series, click here. 
How can managers use a lens of equity and inclusion in their work to unleash the highest potential of their teams? This interactive session, designed to address issues of equity, diversity, and inclusion in working with diverse teams. Leave with a stronger ability to translate your commitment to equity and opportunity for all into your everyday management practices.
Join Dr. Kimberly Allen, Chief Executive Officer for 904WARD for this thoughtful presentation and discussion!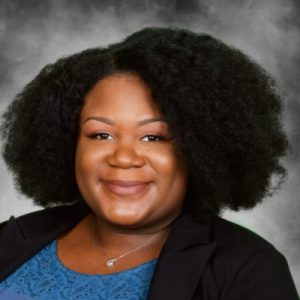 About Dr. Allen: Dr. Allen became the CEO of 904WARD after serving as the board chair of the all-volunteer organization for two and a half years and a member two years before that. During that time, the organization has engaged over one thousand Jacksonville community members, created and sold over 1,200 decks of the Race Cards as a tool to invite meaningful dialogue, partnered with the Equal Justice Initiative to create the Jacksonville Community Remembrance Project to memorialize victims of terror lynching, created a traveling mixed-medium art exhibit, raised more than $1M philanthropic dollars and fostered countless partnerships all in the name of ending racism in our city so that everyone thrives. Her hope is to work the organization out of business so that her children, grandchildren and future generations can actually see the beauty in our city rather than just its potential. Dr. Kimberly Allen is a Jacksonville native along with her husband and three children.
Dr. Allen previous served as a Research Assistant and Director of Data and Research for the Jacksonville Public Education Fund (JPEF) where she assisted and lead data collection efforts alongside the Duval County School district, the City of Jacksonville and private foundations. It was through these roles that Dr. Allen bolstered her service to the community and identified a need to understand data and the stories they tell. She then created a consulting firm called People Driven Data Consulting, LLC.
Dr. Allen actively serves the community through numerous volunteer efforts including the Nonprofit Center board, the Urban Education Symposium, PACE Center for Girls, The Community Advisory Council at Community First Credit Union, the School Advisory Council at West Riverside Elementary School, her local church, and The First Baptist Church of Oakland.
The Nonprofit Center believes that a High-Performing Leadership team is one of the four key elements of an effective, sustainable and adaptable organization. To learn more about The Nonprofit Center's Stronger Nonprofits Framework, click here.