St. Johns Leadership Connects: Communications for Change
Sep 25, 2020 9:00AM—12:00PM
Location
This series will be held virtually only. You will receive additional instructions once you complete your registration.
Cost Free
Topics Communications & Marketing
In this session, learn the step by step process to create a communications strategy for your organization. Feel confident using digital platforms to drive greater awareness of your tangible impact and mission. Never worry about how you will meet your stakeholder engagement and fundraising goals!
About our Presenter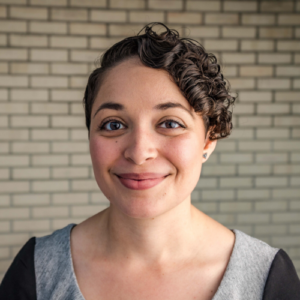 Charmaine Campo, Owner & Founder, Do Good Communications LLC
Are you tired of depending on word of mouth to reach your constituents and answering numerous phone calls and emails about your programs and services, but you can't get them to engage long-term? At Do Good Communications, Charmaine has developed a custom approach that takes all of the frustration and uncertainty out of Digital Marketing for nonprofits. She has helped nonprofits grow social audiences, increase brand recognition/public support, and engage audiences consistently and predictably. A graduate of the University of North Florida and lifelong learner, Charmaine knows what it takes to create an effective strategy and implement it for you so you don't have to feel like you just don't know where to start with your social media marketing online. At Do Good Communications, Charmaine is on a mission to help nonprofits build meaningful connections online, so they can focus on what's most important: making a difference in the lives of others.
Check out a few of Charmaine's social media campaigns: Teachers Are More (over 100,000 engagements) and Focus On The Paw-Sitive (over $24K raised in less than 24 hours).
About the St. Johns Leadership Connects Series
This series is supported by The Community Foundation for Northeast Florida. All nonprofit organizations located in or serving St. Johns County, Putnam County, or Flagler County are welcome to participate in the educational workshops at no cost. CEO Confidential Convenings are exclusively for Nonprofit Center members. This workshop and networking series will apply to all mission areas and be tailored to the specific needs and opportunities of nonprofits in St. Johns and surrounding areas. Events are free but do require a reservation.