**This workshop is part of our 2023 Leadership Series Intensive. To register for the Full Series click here. 
What builds great and sustainable organizations? Leaders with a high degree of business acumen AND emotional intelligence. This program is designed in two parts – the first is to provide you with the knowledge and tools to develop your emotional intelligence as a leader, improving your ability to resolve conflict constructively, create a productive work environment, build and mend relationships, and bounce back from setbacks and disappointment. The second part is focused on how leaders can use their soft skills in EI to proactively manage high level change within an organization, whether that means taking initiative  in a difficult situation or taking advantage of a new opportunity. This session will help you build the necessary structure to enact the change you seek and develop a clear and thoughtful message about your work.
Join Laura Steigelman, of Florida Training Solutions, who will lead this informative and actionable session!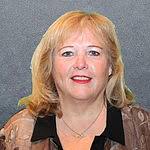 About Laura: Laura is President of Florida Training Solutions, a NE Florida company that provides training, facilitation, assessments and career coaching. She works with nonprofits, corporations, educational institutions and government entities. Topics include management, teambuilding, communication, time management, DiSC and customer service. She is also an adjunct instructor for Webster University in the Master's Program and a Certified Executive Career Coach.
The Nonprofit Center believes that a High-Performing Leadership team is one of the four key elements of an effective, sustainable and adaptable organization. To learn more about The Nonprofit Center's Stronger Nonprofits Framework, click here.