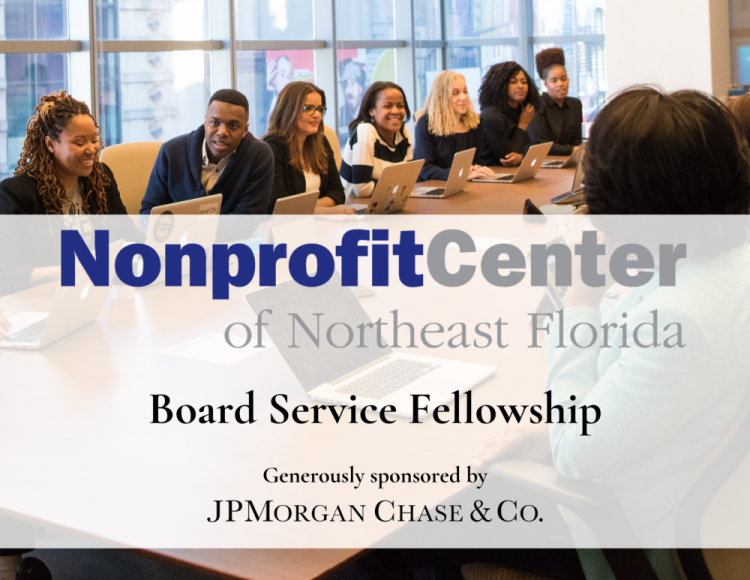 Nonprofit Center Board Service Fellowship
What is the Board Service Fellowship?
Behind every healthy and high-functioning nonprofit, there is a diverse and highly skilled Board of Directors.The Nonprofit Center Board Service Fellowship aims to build a talent pipeline that helps local nonprofits cultivate boards that reflect the diversity of their mission and their program participants. By offering this program, the Nonprofit Center will develop diverse and qualified candidates who are eager to become engaged in board service and will facilitate connections to nonprofit organizations through a matching process. 
Why does the Board Service Fellowship focus on diversity?
Finding and recruiting the right pool of board members plays a significant role in the sustainability of a nonprofit organization. Many organizations struggle to effectively recruit diverse pools of board members because they rely heavily on the social and professional networks of current board members to find new candidates.
Significant research shows that composing a diverse board is crucial for the long-term success of organizations. Diversity is often reduced to singular factors, such as race or ethnicity, but is much more complex and layered. A truly diverse board should contain not only a mix of racial and ethnic backgrounds, but also diversity of experience, ability, social identity, connection to community, leadership style, and diversity of thought and background. The Nonprofit Center believes that board diversity is a crucial issue for local nonprofits to address.
What happens in the Board Service Fellowship?
Update 5.15.20: While our intentions were to hold this program as originally planned between June and August of 2020, we have decided to move the program dates back so that the program will start in July. All applicants were notified of two alternate dates to hold. Please continue to hold these dates and plan for a July 27 kick-off.
Attend and participate in all 3 program days:

Monday, July 27 - 8:30 a.m. - 3:00 p.m.
Monday, August 24 - 8:30 a.m. - 3:00 p.m.
Monday, September 28 - 8:30 a.m. - 3:00 p.m.
Please continue to hold the alternate date for October. We will announce the finalized program calendar with selection announcements.

Monday, October 26 (if August 24 start date)

Commit to a one-year Board Service Fellowship with a local nonprofit organization
Are you a nonprofit organization interested in hosting a Board Service Fellow? Please reach out to Callan Brown at