Clay County Board Chair & CEO Retreat – Virtual
The Board Chair and Executive relationship is the cornerstone of a strong leadership team. The Nonprofit Center created this virtual opportunity for CEOs and Board Chairs based on years of experience and feedback from leaders. By keeping the numbers low (limited to 10 organizational teams), we can provide an intensive series of learning, planning, and sharing exercises targeting the most important areas for leadership impact.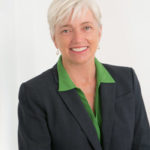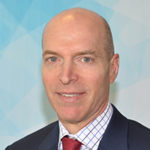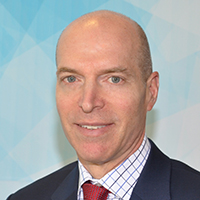 Co-Facilitated by Nonprofit Center CEO Rena Coughlin and BoardSource Senior Governance Consultant Jim Schwarz, the day provides time for lecture, break out discussions, group interactions, and individual team planning. This investment can yield a more effective, collaborative and trusting relationship between the leaders, improving the impact on their organizations.
With special guest instruction from Laura Steigelman of Florida Training Solutions, new for this virtual retreat, each participant will receive access to Everything DiSC Catalyst, a personal development learning experience that is designed to engage everyone in building more effective relationships at work. Catalyst is the most up-to-date on-demand learning platform for DiSC where you can compare DiSC styles with your colleague and have resources and training modules to access at your convenience. Participants will:
Discover their DiSC style
Deepen understanding of self and others
Learn how to build better relationships with others
Access real-time tips for more effective interactions with their colleagues
Build the foundation for future social and emotional skills training
Agenda:
8:30 – Welcome, Agenda Review, and Level Setting: What Research Says about the Relationship Between CEO & Board Chair
9:00 – The Importance of Trust
9:40 – Ten Minute Break
9:50 – Communication & Conflict Styles
10:50 – High Functioning & Engaged Boards
11:35 – 1 Hour Break for Lunch
12:35 – Board Fish Bowl Discussion
1:20 – Board Chair & CEO Breakout Groups
1:50 – Ten Minute Break Break
2:00 – Planning Session
2:20 – Report Out, Questions, & Wrap Up
Please note that this event is being provided at no cost, specifically for grantees of the Paul E. & Klare N. Reinhold Foundation, if you are not a grantee or are not sure if you are, please contact Callan Brown.
This program is part of the Capacity Building for Clay County Nonprofits Series. We thank the Paul E. and Klare N. Reinhold Foundation for their generous support of this series!
About the Capacity Building for Clay County Nonprofits Series:
This series supports all organizations located in or serving Clay County. This professional development series focuses on strengthening leadership teams, which begins with the CEO and the Board, but also seeks to deepen the leadership structure by increasing opportunities for peer-learning and networking between managers and key volunteers. Events are free but do require a reservation.