Donor Stewardship & Major Gifts: Guiding Donors to the Next Level of Support 
Aug 12, 2020 9:00AM—12:00PM
Location
This event will be held virtually only. You will receive additional instructions once you complete your registration.
Cost $50 for members; $90 for non-members
Event Contact Callan Brown | Email
Categories Access to Capital
**This workshop is part of our 2020 Tactical Approach to Fundraising Series.
Major gifts are crucial to many fund development plans, regardless of an organization's mission or scope. But they don't just happen. Building strong relationships with donors with the inclination and capacity to make major gifts is key. But who are those donors? How do you get from identifying to engaging? This session will introduce new ideas to enhance the quality of your donor relationships and provide tips on securing visits with potential major gifts donors and delivering powerful messages about your organization that encourage donors to say "yes." We will help attendees build their confidence by discussing great questions to ask during the visit, and how and when to ask so they feel prepared when they get to "the ask"!
Join Alyce Lee Stansbury, of Stansbury Consulting, who will lead this interactive workshop!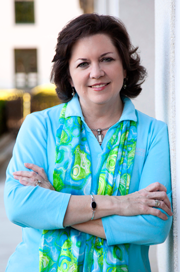 About Alyce Lee: Alyce Lee Stansbury, CFRE, Founder & President of Stansbury Consulting, is a 25-year fundraising veteran and seasoned advisor in nonprofit management and board development. She has raised millions of dollars and helped her clients grow fundraising results by over 200% and exceed campaign goals by 45%. Alyce Lee is a nationally certified Master Trainer in Fundraising and co-writes a weekly newspaper column called "Notes on Nonprofits". She is past President of the Big Bend chapter of the Association of Fundraising Professionals and the chapter's first recipient of the Outstanding Fund Raising Professional Award. She has served on numerous boards and is a founding board member of the Institute for Nonprofit Innovation and Excellence in Tallahassee.