**This workshop is part of our 2022 Organizational Leadership Series. To register for the Full Series click here.
Strong nonprofit leaders must have a strong understanding of their current financial indicators and measures. In this workshop, learn how to use your financial statements to tell the story of your organization's mission success, through practice with financial analysis and interpretation, and gain a better understanding your nonprofit's business model.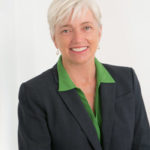 Join Nonprofit Center CEO Rena Coughlin for this practical and applicable workshop with special guest appearances by local Nonprofit Leaders popping in to share their own stories of financial management!
This event is being planned in a hybrid format. At registration you will be given the option to purchase an in-person ticket or a hybrid ticket – this selection is final unless discussed with program staff. Please note that we reserve the right to change the format of the program based on COVID-19 case rates and/or the preference of the majority of attendees. Final instructions will be sent as we get closer to the event date.
The Nonprofit Center believes that a High-Performing Leadership team is one of the four key elements of an effective, sustainable and adaptable organization. To learn more about The Nonprofit Center's Stronger Nonprofits Framework, click here.