**This workshop is part of our 2020 Tactical Approach to Fundraising Series. 
Online fundraising has grown every year and has proven to be an effective vehicle for acquiring new, and even repeat, donors.  But often development teams are not sure where to start to integrate the practice into their efforts, nor how to maximize its impact. This workshop provides an overview of the available tools – including email, websites, social media, crowdfunding, and mobile – and discusses how and why each can be used.  Participants can walk away with practical advice for creating a solid online strategy for connecting with donors.
Join Erica Linguanti, Director of Marketing at Achieve, a digital agency specializing in causes, who will lead this interactive workshop!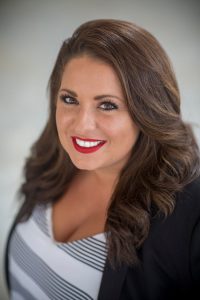 About Erica: Erica passionately believes that the emergence of social media has created an opportunity for organizations to innovate and engage with donors in entirely new ways. Erica leads the strategy and execution of all marketing initiatives at Achieve, with an emphasis on helping nonprofits tell their stories digitally. By combining the unique needs of nonprofits with experience from working closely with major "for profit" brands – including Hilton, Marriott, Preferred, and IHG – she has developed unique tactics to drive interest for causes (and convert that interest into action). Erica holds a BSBA in Marketing from the University of Central Florida.