Connecting with Your Employees – More than Just Zoom Meetings
Guest blog – Andrea Spencer, ElderSource
The pandemic has certainly presented many challenges; however many opportunities for growth, creativity, and engagement in the workplace – albeit remotely – have emerged. One aspect that made itself abundantly clear to us at ElderSource was that direct and regular communication with our employees was crucial in keeping them connected, focused, committed to our mission, and feeling cared for. We've learned that it's more – a lot more – than just gathering on Zoom.
We are a non-profit organization, an Area Agency on Aging and Aging & Disability Resource Center in Northeast Florida, comprised of 57 employees who help seniors, persons with disabilities, and their caregivers connect to resources and receive support with the goal of helping them live as independently as possible. Our work proved to be extremely vital during the height of lockdown and isolation. At one point, the ElderSource HelpLine received over 8,500 calls in one month, where we typically averaged about 6,000. Like most organizations, we were used to the daily hum of in-office activities, intersecting with team members from different departments to do our work, and bonding in staff meetings and hallways to socialize and communicate. Cue the screeching sound of brakes!
While our communications efforts usually are initiated at the top by our CEO (as they should be), during the pandemic we really encouraged a team approach to sharing important information and caring for each other's well-being. It was wonderfully surprising how many people took us up on the invitation to create fun, memorable meetings; and how much they appreciated these efforts. Here's some of what we did to bring us together, have some laughs, check on each other's mental health, and of course, stay focused on our mission.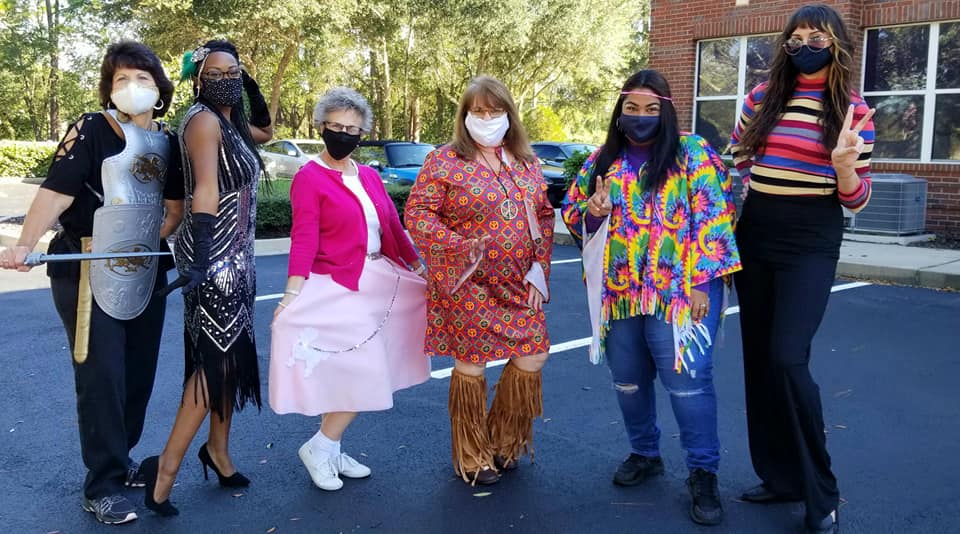 On Zoom and in the Parking Lot. Pre-COVID our staff usually met once a month in our main conference room. With the pandemic, we established a check-in affectionately dubbed "Mid-Week Madness." Each Wednesday, we would gather on Zoom for about 30 or 40 minutes. The days featured a variety of themes: bring your pet to work day; share your favorite childhood memory, vacation, book or movie days; dress to celebrate an upcoming holiday; mindfulness workshops paid for by our Board; and a baby photo show-and-tell.
Video cameras set to "on" mode were mandatory! Staff members discovered and introduced us to Kahoot!, a game-based learning app to create, share and play learning games or trivia quizzes in minutes. Occasionally we'd schedule small groups to meet socially distanced in our parking lot for special events. Here, we celebrated Employee Appreciation Day, Halloween (costumes and all), and Thanksgiving. Yet, it wasn't always fun and games. When the nation was whirling in social unrest, we gathered to share our thoughts and feelings about this horrific time in our history. We needed each other to process these current events and support those who were hurt and afraid.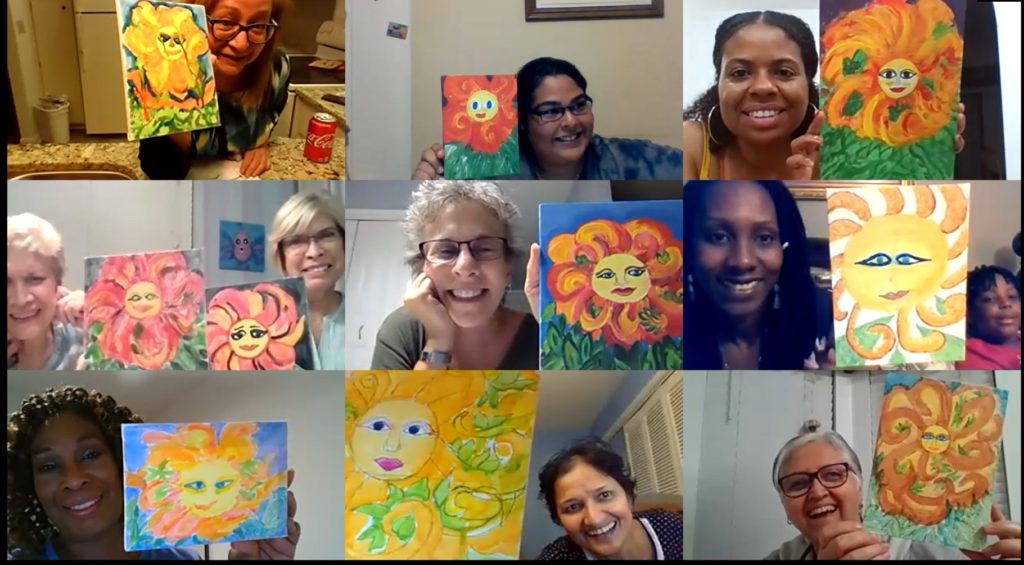 Afterhours. At one point someone suggested we sign-up for a popular online cooking class, but it was really expensive. So we set up our own after-hours Zoom cooking sessions where someone selected and led the makings of a simple dinner recipe. We'd cook together for an hour, sip beverages and share stories and laughs. Other sessions included trivia nights, making watercolor greeting cards, painting rocks with stamped messages to hide in our neighborhoods.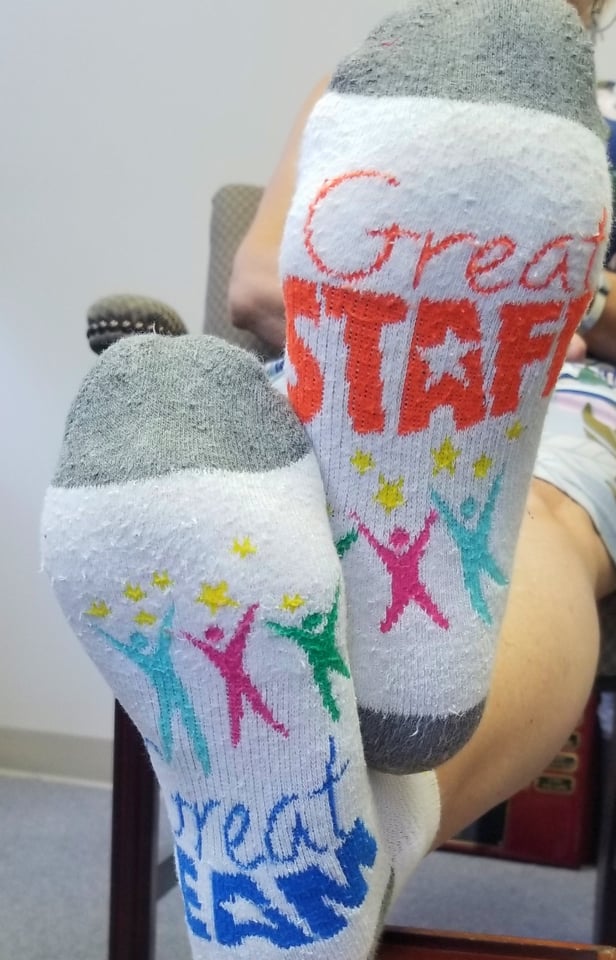 Small and Personal. Truly, nothing we did to generate camaraderie and joy was elaborate or expensive. Over the past year, our CEO would mail personal notes and small gifts to staff – socks with an imprinted "you're special message," a globe-shaped key chain engraved with "you mean the world to us," hand-painted cards, and a gift card for lunch to be delivered by Door Dash. These small and personal gifts were simple reminders to staff that their health and well-being were a priority for our leadership team.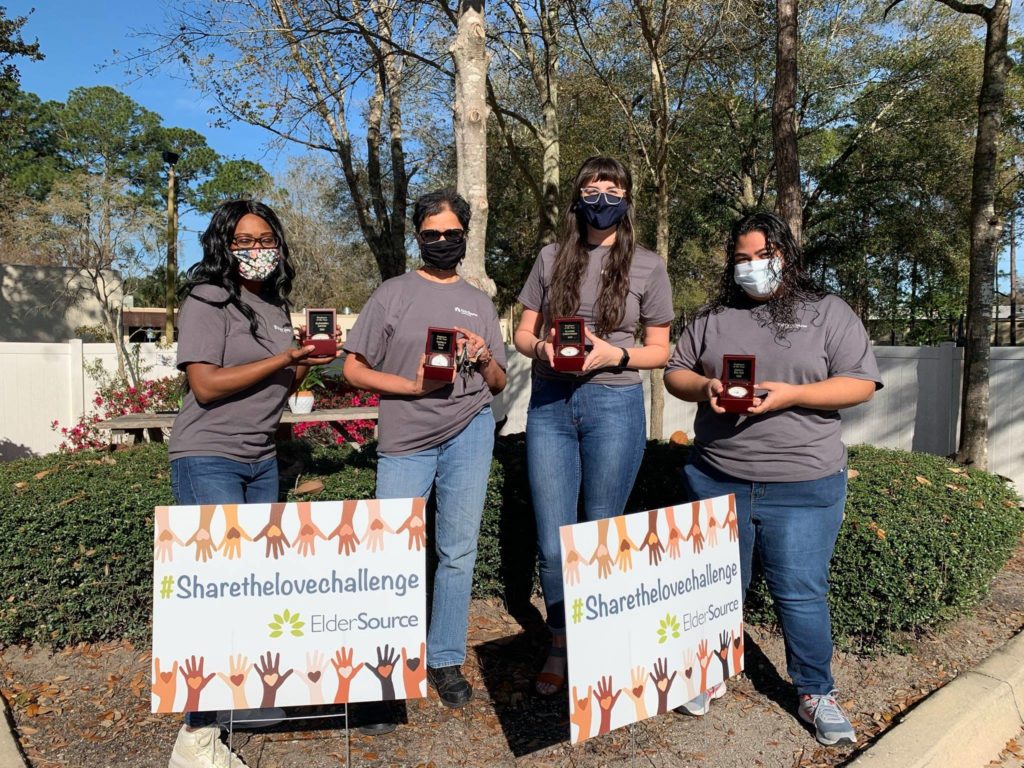 Employee Leaders. Just before the pandemic, we established an Employee Resource Group (ERG), a way for others to network, socialize, work on professional skills, and raise awareness of relevant issues. A group of about five staff members led amazing discussions and crafted exercises to build self-awareness, creativity, and self-care, just to name a few. The ERG brought us together to learn more about Hispanic Heritage, Pride, Juneteeth, and AAPI months. They were instrumental in connecting staff in a way that was genuine and purposeful, so much so they were named the 2020 Employees of the Year.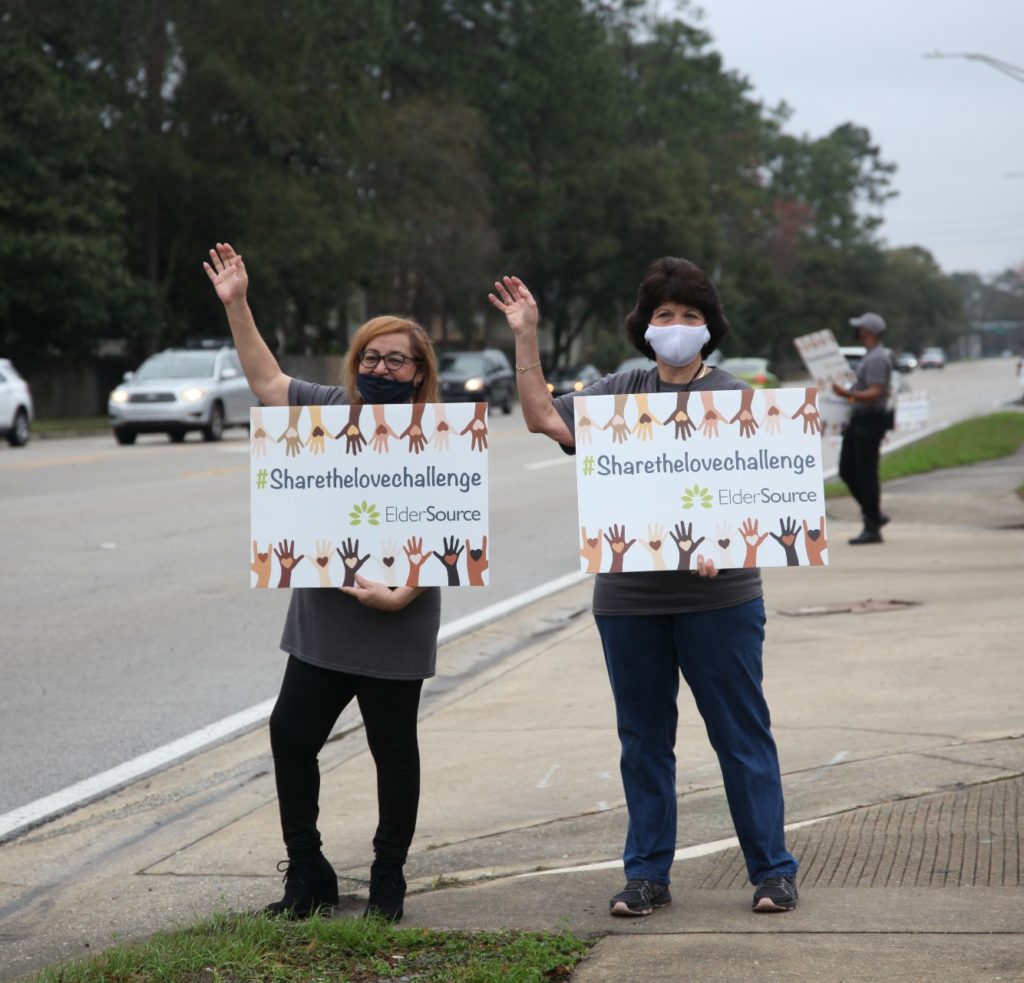 Share the Love. I think one of our greatest moments of solidarity was the creation of our "Share the Love Campaign." Disturbed by the divisive current events in the nation, ElderSource employees devised a campaign to infuse a bit of hope and inspiration. A group of about a dozen employees honed the love message, designed a logo, created a video, and set out to spread some kindness in the form of words, gestures, and deeds. One weekday morning, about 15 of us masked up and waved our "Share the Love" signs to commuters passing by the front of our building. This felt really good and I'd like to think we accomplished our goal.
I believe a multitude of silver linings have evolved from the pandemic and that organizations will continue to be inspired to find ways for employees to communicate and connect in our workplaces – whether in-person or remotely. Sometimes all it takes is just a simple note, a bit of paint, a rock, or a recipe.